Valentine Day Vanilla Cake Recipe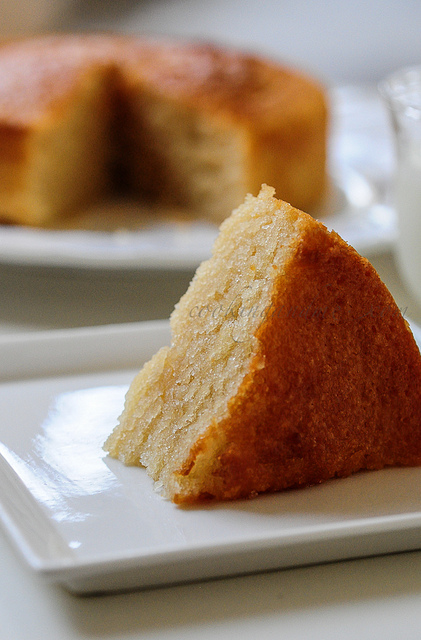 Valentine Day Vanilla Cake Recipe
Love, just a four letter word but millions of feelings associated with it.Love is celebrated every day but Valentine's Day (V-Day in short) is one of those few days when it is celebrated in high spirits. The day for couples, Valentine's Day falls on 14th February every year, when love soars in the air.
A Valentine's Day is never complete without cutting a pretty cake which is as cute as your lovely relationship. If you are yet to plan something great for your Valentine then we have planned a series that would run to the V-Day to help you to get the best cake.
First in series is the Valentine Day Vanilla Cake Recipe.
LEVEL: Easy           SERVES: 8
Ingredients
For Cake –
1½ cup. sifted flour
1½ tsp. baking powder
¼ tsp. salt
½ cup. unsalted butter
1 cup. sugar
2 large eggs
½ tsp. vanilla extract
½ cup. whole milk
For Frosting-
1½ cup. unsalted butter, at room temperature
3 ¼ cups confectioners' sugar or Powdered Sugar
2 teaspoons pure vanilla extract
¼ cup milk
Pinch fine salt
Directions
Bake the Cake: Heat the oven to 400 degrees F or 200 degree C. Lightly coat an 8-inch cake pan with butter and dust with flour. Sift the cake flour, baking powder, and salt into a large mixing bowl.Beat in the butter one heaping 1/4 teaspoonful at a time, using an electric mixer set on low speed, until the mixture resembles coarse sand. Beat in the sugar a tablespoon at a time, until the mixture resembles fine damp sand. Beat in the eggs one at a time. Add the vanilla and milk, and beat on medium-high, just until blended. Do not over-beat.
Pour into the prepared pan and bake until a wooden skewer inserted in the center comes out clean—30 to 35 minutes. Cool cake in the pan on a wire rack for 5 minutes. Un-mold and cool completely; you can either stop here and serve your Valentine Day Vanilla Cake or proceed with frosting.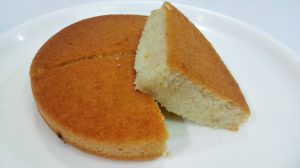 For the frosting: While the cakes cool, beat the butter and salt in a large bowl with an electric mixer on medium speed until smooth. Gradually beat in the confectioners' sugar. Once it's all been added, increase the speed to medium-high, and beat until white and fluffy. Add 2 tablespoons of the milk, and beat to incorporate. Beat in the remaining milk, one tablespoon at a time (the frosting will be spreadable but not runny).
To Assemble: Cut the cake evenly into two pieces. Place 1 cake layer right-side up on a cake plate or stand, and spread with 1 cup of the frosting. Top with the second cake layer. Frost the top and sides of the cake with the remaining frosting.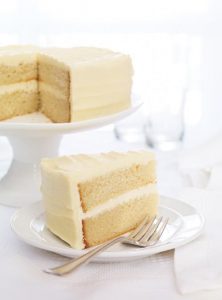 Egg-less version of Valentine Day Vanilla Cake Recipe here .
Feeling a little lazy then just order from us you can choose any of the methods mentioned below to order:
Call on 8088778809/ 89710-00300
Email us at sales@warmoven.in
Leave us a message on our FB page –https://www.facebook.com/WarmOven
Website – https://www.warmoven.in
Other ways – https://www.warmoven.in/blog/order-warm-oven.html
I would love to hear your thoughts or experiences ; please comment below to share these.