8 Easy Balloon Games For Kids' Birthday Party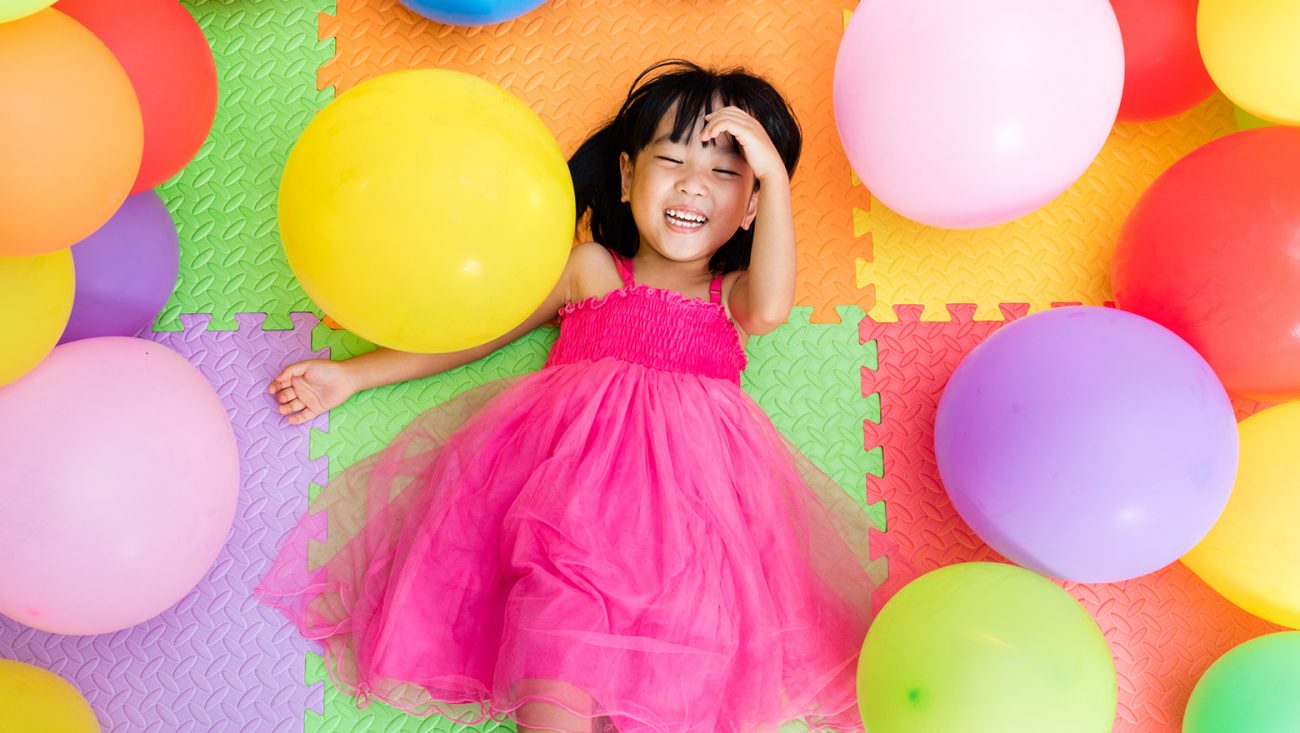 We often use balloons as mere party decorations especially at kid's birthday party. However, if there is one thing that gets kids excited at a party, it's the balloon games. Even while balloons are used very often as party décor, kids excitedly try to reach out for them and start to play with them. Yet, not many of us make use of this easy, fun and effective way to entertain everyone at a party.

It is the feel, the lightness, the colour of these inflated delights that gets the children excited. They never tire of them and there are always new games you can come up with to play.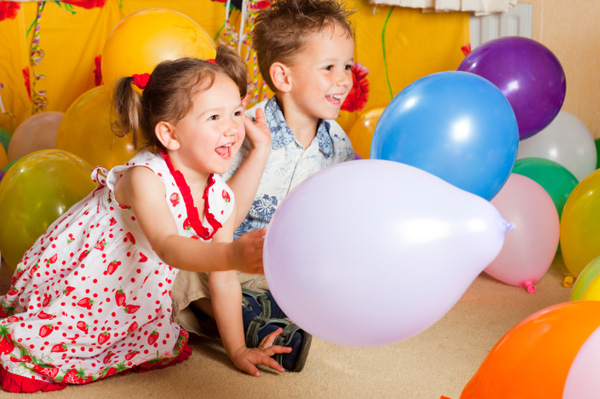 This is the kind of magic a set of balloons can work at a children's birthday party. Here are some balloon games for kids that you can use:
Decorate My Balloon
A fairly gentle game for toddlers and preschoolers who may not like writing on books but they will love decorating balloons. Simply hand out marker pens, stickers, little bits of coloured paper, printed tissues to stick on, confetti and let the children decorate their balloons. Stick these balloons up as décor after the little ones are done decorating them & see their faces light up!

You could perhaps announce a prize for the balloon that has been best decorated.
Balloon Treasure Hunt
In case you don't know, kids also love bursting balloons. They may cry and raise a tantrum, but they still love the "pop" sound of a bursting balloon. This means you need to find a way to go around this.
One way to do this is to place a set of balloons together, hiding a small treasure in each. Each one gets to pop one and keep the treasure they found in it. Options of treasure that can easily fit into a balloon are candies, small stationary, stickers, small toys or even accessories like hair ties and bows.
Make sure that the goodies inside are similar so you won't see a lot of disappointed faces at the party.
Saving My Balloon
Here's another popping balloon game that can really excite the kids. It is called "save my balloon" You would have probably guessed how the game goes by now. Each player gets to keep his balloon while he goes about bursting the other's balloons. Every child gets a balloon of his own tied to the ankle while they step on the other balloons trying to pop them.

Just make sure that you are playing this game with the older kids as you are likely to have some wails and tears if you include the young kids.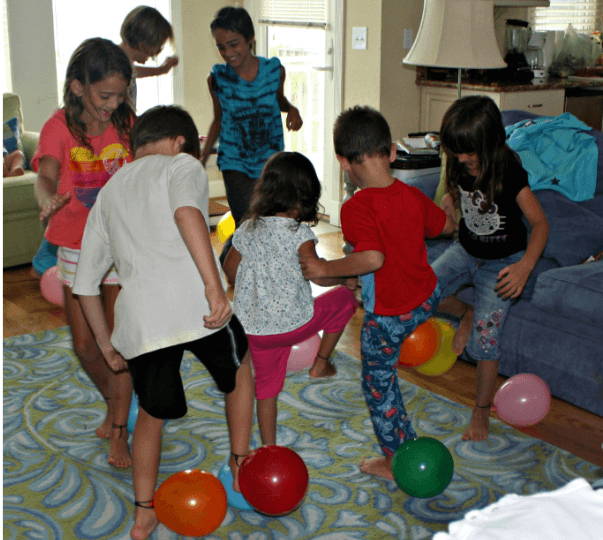 Pass the Balloon
Here is another game you can play with the older kids. It's called "passing the balloon" where you divide the group into two teams of kids. Make them stand in a line, so you have two lines.

The children must pass on the balloon to the next child by holding it between the knees. The line that finishes first wins. Try it. It's not as simple as it seems and can really get the kids screaming.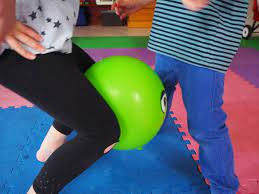 The Balloon Burst Relay
Kids love running, don't they? Here's one with a balloon in hand. Every child gets a balloon. Place a chair at one end of the hall and ask the children to form 2 lines at the other end. They run to the chair with balloon in hand, sit on their balloon on the chair and try to pop it. The next person in the line runs only after a pop on the chair.
Defying Gravity Balloon Game
Here's one they are going to love and you will love watching them play too. The rule is that every child needs to keep the balloon in the air without using their hands. The child is free to head butt the ball or use their knees, chest, back or feet.

The child with the last balloon in the air is the winner.

This game is loved by adults & kids alike. You can play this with the parents at the birthday party. Simply give each parent 2 balloons instead of 1!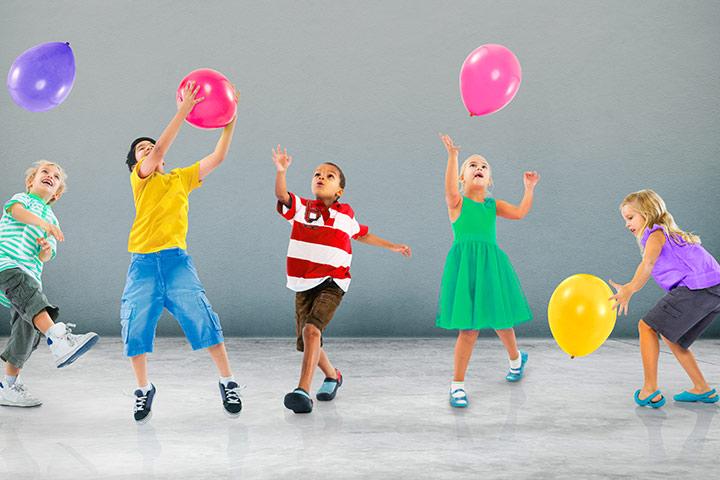 Balloon Match Game
This is another game that the younger kids will love, very much like a tennis match where you set them in pairs and get them to toss their balloon to and fro.

The pair that gets to toss their balloon the most number of times without dropping the balloon wins.
Enjoy the Kids and Balloon Games
Balloons are the most captivating things you can give to a child which would keep them occupied for hours. They are inexpensive, easily available, colorful and fun to play with! If you are pressed for time & unable to plan balloon games, simply blow up a couple of balloons and let them lie around for the children to pick and play by themselves. This works great as decor as well as entertainment!

The next time you have a kid's birthday party, be it at home, in a classroom, restaurant or park ensure you order the best cake in town, pick up loads of balloons and have some fun with these balloon games!
---
Cakes for every occasion
Bakers at WarmOven design theme cakes for every occasion. Our cakes are baked fresh, are soft and moist to make you enjoy every bite. You can add a packet of balloons to your birthday cake order too.
Hassle free ordering of delicious cakes & desserts from WarmOven.
Connect on 8880-233-233 or WhatsApp on 8971590004 for customized theme cakes and cupcakes in flavours of your choice.
Follow us on Instagram for discounts, offers and giveaways.
(Visited 43 times, 1 visits today)