A Book Themed Birthday Party for Kids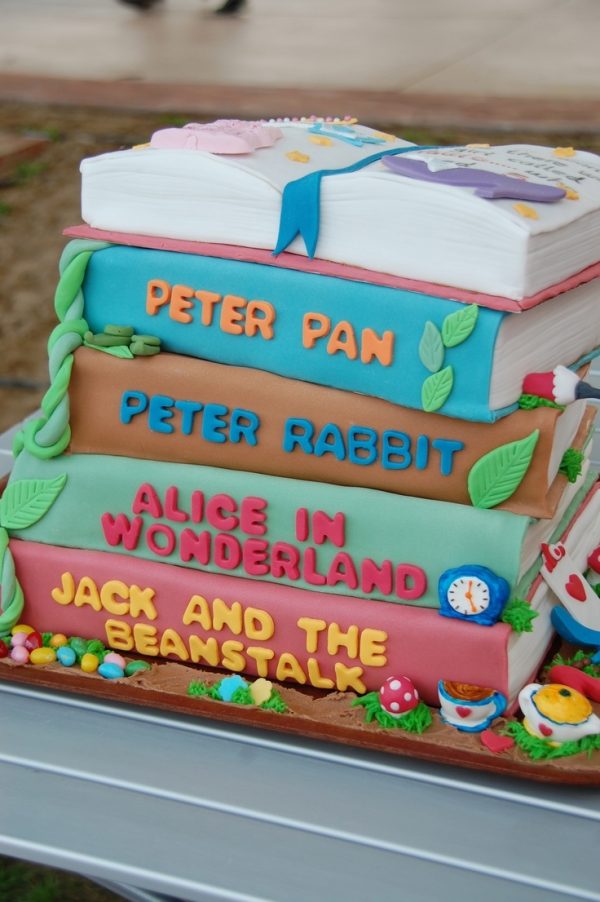 We live in an age where, books have been replaced by screens. However, somewhere, some place there is still a child who loves being immersed in books. Let a sick child stay home from school for a day and he will spend the whole afternoon with a Secret Seven or the Narnia series. That is the power of reading!

Younger kids still get mesmerized with Cinderella's fairy godmother and what happened to the glass shoe. Some would love Rapunzel with her long golden hair. Some sympathize with the poor ugly duckling who wished he was a swan instead.

Do any of these sound like your kid? If yes, we are going to discuss something very interesting today. How about a book themed birthday party?

You can even gift a book to each kid in return for coming to the party. Sounds exciting? Then read on!

Bookmarks, kids books, and more. Let us look at the many things we can include here. We need to throw a very memorable book themed birthday party that your child will cherish down the years.

To begin with, let's look at the cake, the book themed cake.
Book Themed Birthday Cake
Get your Potter fan a beautiful Harry Potter theme cake and make the day extra special.
The Hungry Caterpillar book themed cake will have your toddler gleaming with joy on his/her first birthday.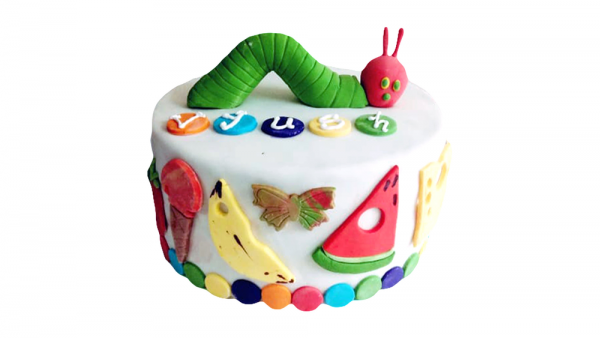 A stack of books from your child's favourite book series is also a great idea for a book theme cake.
For a more simplistic design, you delight your child with a delicious photo cake with an edible book cover printed over it. Photo cakes are easily customizable and have an array of options.

You can get a collage of all the books in your child's favorite series printed on a big yummy cake. You could even print covers, characters or scenes from the latest book that he/she has been reading. Make sure that you choose a flavor that your child loves.

From classic Vanilla to the season's best fruit flavours, there's a range of flavors you can make a choice from.

This way, the kids get to cut a cake that sets the mood for these booklovers and at the same time, add some sweetness to their day.
Play Some Book Themed Games
Conduct games that the children back to the pages of the books. Let them remember characters, events and other fun things that will only go on to make it a memorable evening for your bookworm child and his/her friends.

A game of dress up is always fun. They can borrow themes from their favorite fairy tale books like Rapunzel or Harry Potter. Watch the kids have fun as they come up with their creative best.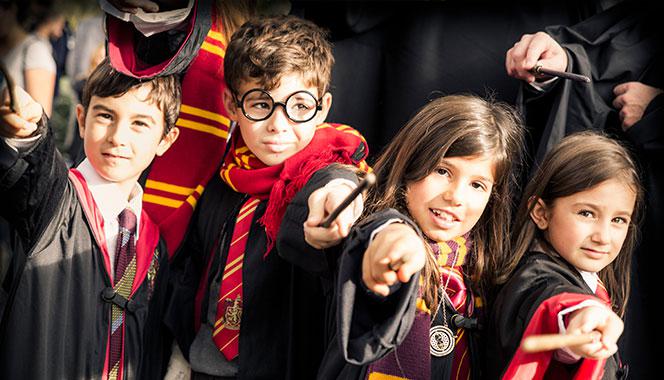 Send the Secret Seven or Famous Five fans on an adventurous treasure hunt and they are going to love every moment of it.
Distribute Some Book Themed Gifts
With the bookworms, this is a no-brainer. Give them books or anything related to books and reading & they go home a happy child!

It can be anything from a book, a book organizer or even a book holder for kids to balance the latest books they want to read. You can even have a mix of all these. To this, you can add some stationary like a bookmark too, because (as you would have already noticed) book lovers have a relationship with stationary.
Enjoy Your Book Themed Birthday Party
Finally, of course, you have the place, the music and the decorations to think of. While you cannot really celebrate a birthday party in a library, what you can always do is to convert your home to look & feel like one.

Decorate your home with short passages and quotes from books that the kids can walk around and read. Your party could stir up those little minds & start a passion for reading too.

———————————————————————————————————————
Theme cakes for every occasion
Bakers at WarmOven design theme cakes for every occasion. Our cakes are baked fresh, are soft and moist to make you enjoy every bite.
Hassle free ordering of delicious cakes & desserts from WarmOven.
Connect on 8880-233-233 or WhatsApp on 8971590004 for customized theme cakes and cupcakes in flavours of your choice.
Follow us on Instagram for discounts, offers and giveaways.
(Visited 526 times, 2 visits today)