Barbie birthday cake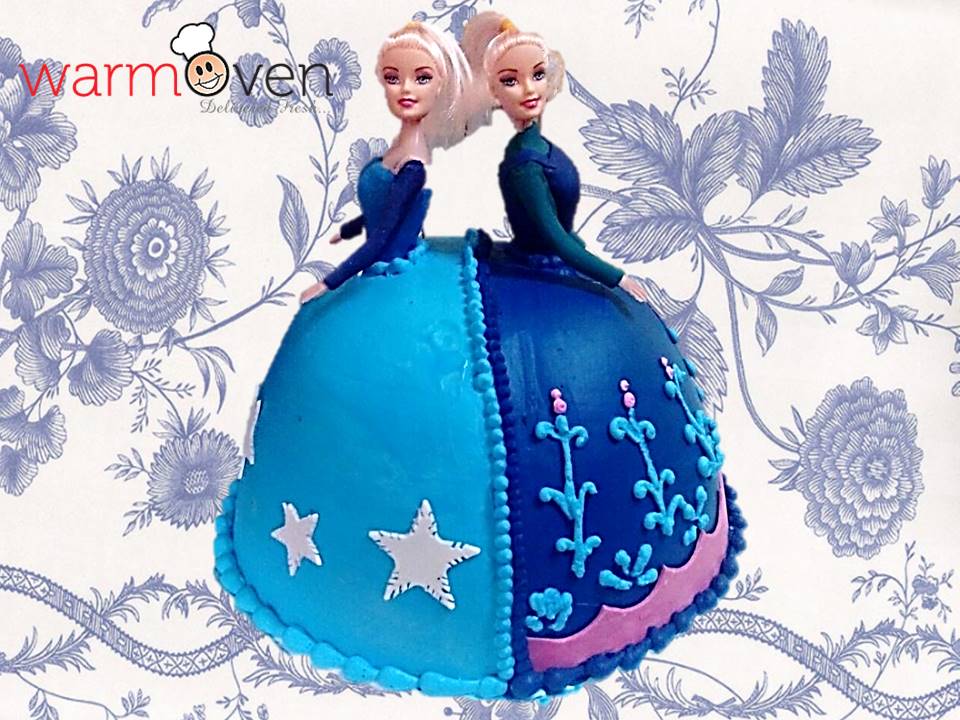 Kids, on one hand are everyone's favourite; but on the other they are so difficult to please. When it comes to their birthdays, you ought to select the best in everything for them. Just not the best, you need to do something more when their friends are around. Things get tougher when a theme has been selected for their special day particularly one of Barbie – straight out of a fairy-tale for your little birthday girl! Getting your princess the dress and the decoration of the party is easy. But there remains the birthday cake which has to mirror the theme as well. Here comes the solution to your problem, the breathtakingly beautiful Barbie Doll Cake handcrafted by the chefs at WarmOven.
The cake perfectly decorated with whipped cream or fondant comes in as many colors & designs as your princess would love.
The beautiful cake can also be ordered in any flavour you would like. Some of the available flavors are the yummiest blackforest, the smooth and mouthwatering butterscotch, the tasty choco chip, the luscious litchi, a punch of fruit in mixed fruit, etc. This is just a suggestion, add as many flavors and combinations of decoration you would like to have and we are there to make all your imaginations real for you. A twin Barbie cake, Mermaid Barbie Cake or Butterfly Barbie cake will definitely be the talk of your party! Order it here now.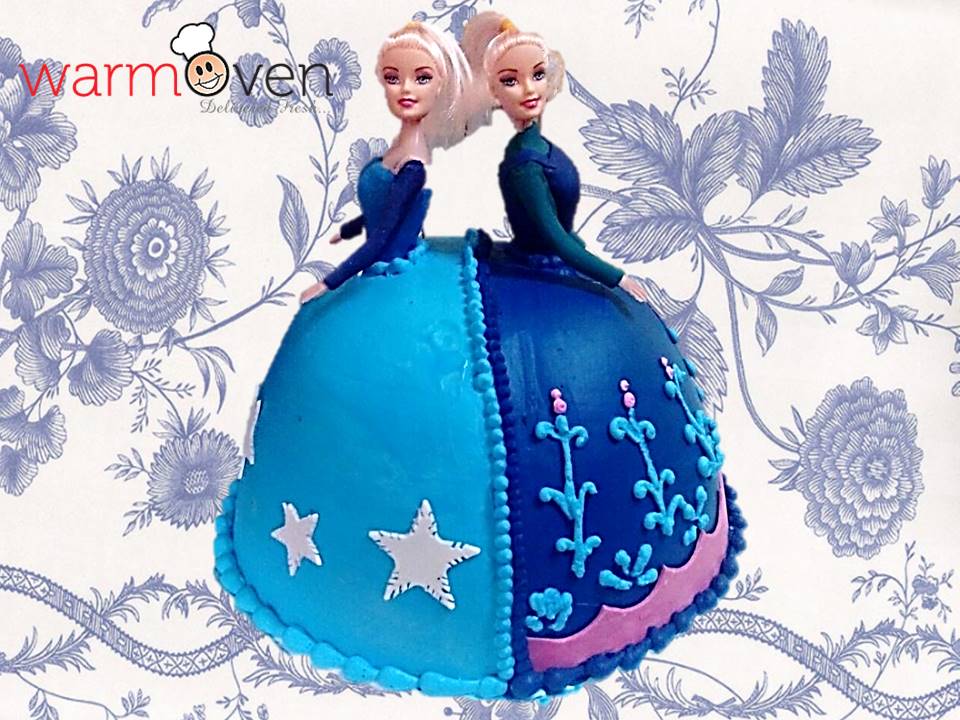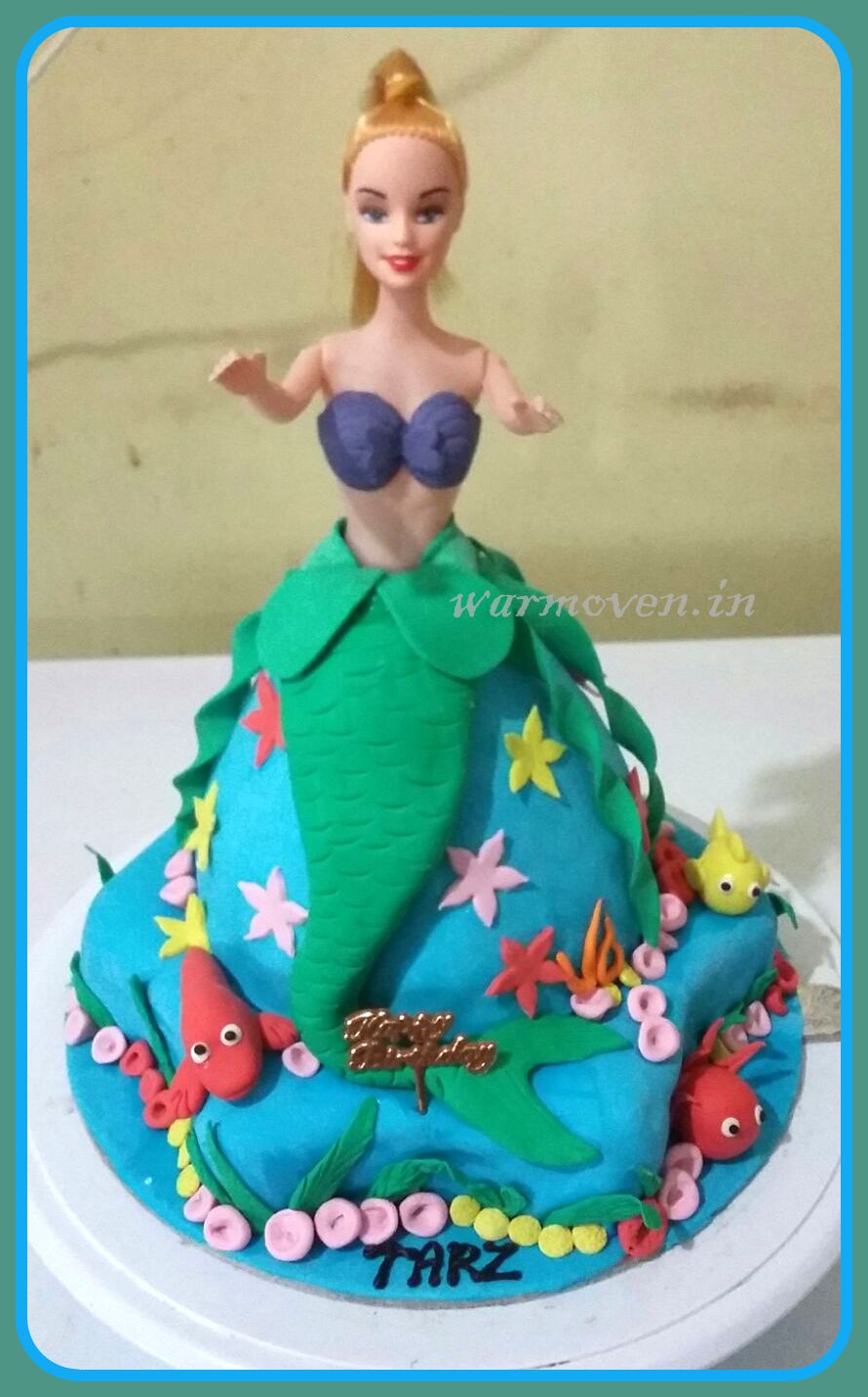 All the more, carrying this cake home from the bakery is a really tough job. We are there for you to make this job easier. We will do the transportation for you to free you from the hassles & worry of damaging the cake while you transport it. All said and done, now just pick up the phone and order that Barbie cake and start celebrating the special day. We guarantee that we will do the best for you in all means. Let's get going by placing an order here!!!