Car sales are up in Bengaluru!
Acche din aageyae. The last few weeks have seen zooming car sales across the country, especially during the festival season. It looks like the auto industry in India is finally bottoming out and green shoots of growth are here. Add to that, the lowering of crude prices has meant a more than Rs 5/- cut per liter of petrol and diesel over the last month. More reason for cheer for the auto industry and the consumer!
More cars on the road means more traffic. Apparently, Bangalore city now has 50 lakh vehicles! Wow, traffic is something that is definitely going to get worse. Going to pick up a cake is all the more inconvenient. But with Warmoven, you can order cars and have them home delivered. And of course, you don't have to worry about parking space as well! 🙂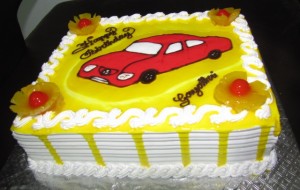 All the more reason to buy a warmoven car cake and get a door delivery!
(Visited 99 times, 1 visits today)