Chocolate is the new Vanilla!
A quick analysis of the orders placed online for the last few months has some interesting insights. We were looking at the flavors being chosen by our customers and the top 5 flavors are
43% – Chocolate and its variants (Chocolate Truffle, Death By Chocolate,  Creamy Chocolate, Chocolate Chip, Chocolate Excess and few other variants)
14% – Butterscotch Cake
10% – Blackforest Cake
9% – Mix Fruit Cake
8% – Pineapple Cake
And as usual with any product line, we have a long tail with flavors like Red Velvet, Coffee Almond, Strawberry, the Delight Cakes, Mousse based cakes, Raspberry Cakes, Litchi Cakes and all those flavors which in some case are specifically requested by the customer.
The interesting fact is our absolute love for chocolate. We find most shape cakes, design cakes and large party orders are for chocolate flavored cakes. Maybe chocolate is becoming the new vanilla!
Having your cake and eating it too gets a whole new meaning when the cake is from Warmoven.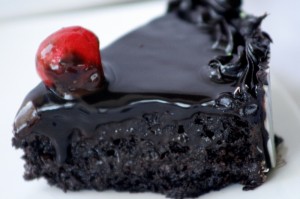 (Visited 41 times, 1 visits today)