Have Yourself a Merry Little Cake!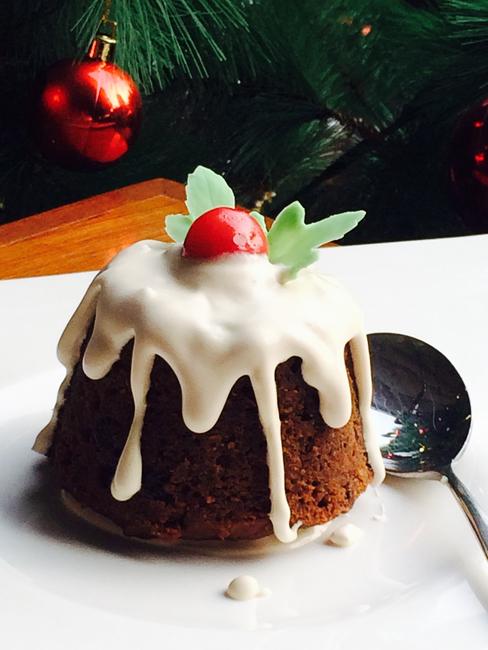 The soft sunny mornings and the chilly nights of winter makes everything so beautiful. The beauty of the world blends into joy and celebrations when Christmas Eve is near. Being a festival that is celebrated all around the world, Christmas is not just restricted to a single day.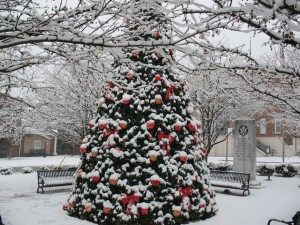 During Christmas the things that come to mind are good ole Santa Claus, the elegantly decorated Christmas tree and the Christmas eve celebrations held at night across Churches the world over. With Christmas nearing close, stores and malls are all decked up in Reds, Greens & Whites. Santa, sleighs, snowmen, bells, candles, candies, angels and many others are some of the things symbolizing Christmas.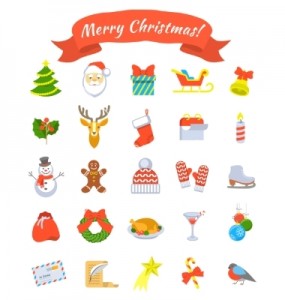 Festivals become special by love and togetherness; but there are always a set of traditions which give meaning to them. The same goes true for Christmas too. Christmas Day is observed on the 25th of December annually celebrating the birth of Jesus Christ.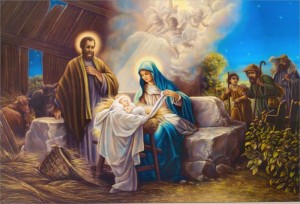 Although not all countries celebrate the festival with the same customs and traditions, some of those traditions are quite common all through the globe. Religious service or Mass held in the church is one such common ritual which people attend in huge numbers.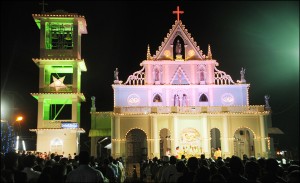 On days preceding Christmas, processions, parades, carol singing & plays depicting the Christmas scenes are held in many cities. Carol singing adds beauty to the celebrations. Families & friends sit together and enjoy the music & sing along together. Small groups of kids & adults go caroling within neighborhoods.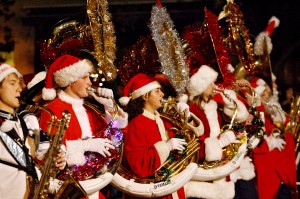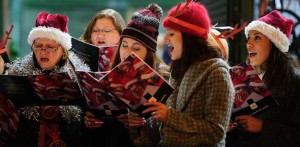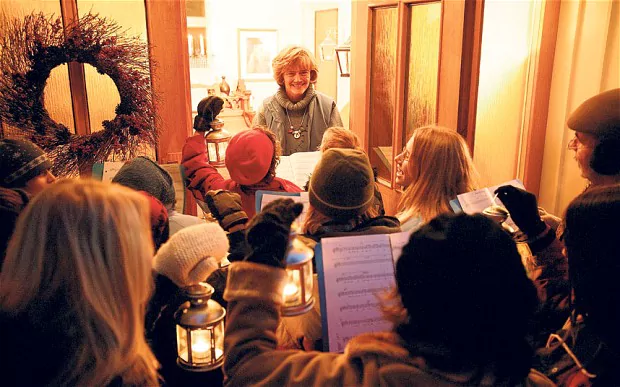 Santa Claus is a common & loved figure during the Christmas season, especially among the kids. Kids wait for Santa to hand out gifts & other goodies. Younger children believe Santa places gifts in stockings & underneath the Christmas tree the night before Christmas. Exchange of gifts and annual family reunions is another exciting part of the festivities.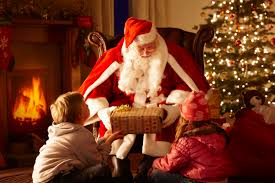 Christmas decorations are another integral part of the celebrations including decorating a pine or any other evergreen tree which ceremoniously becomes the Christmas tree. Wreaths and candles are used to dress up windows of homes. The decorations are mainly done in red, green, white or gold colors. The red color symbolizes the blood of Jesus shed during his crucifixion; green color depicts the eternal life which is why an evergreen tree is chosen as the Christmas tree. Green also serves as a reminder that spring would come back & that the cold icy winters would slowly melt away. Gold color is used as it symbolizes royalty & was one of the gifts that The Three Wise Men brought to present to baby Jesus.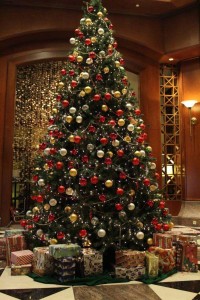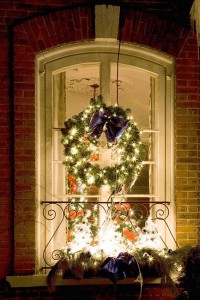 Festivals are incomplete without the galore of delicacies prepared as a part of the celebrations. In the west Christmas has its special traditional menu for the grand family meal which may include a Christmas pudding, mince pie, fruit cake, a large bird such as turkey or goose, gravy, potatoes, vegetables and bread. Closer to home, in India, Christmas meals & sweets are as varied as the people, states & diverse cultures across the length & breadth of the country.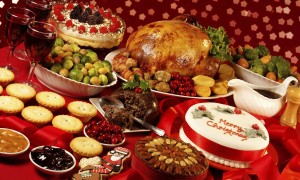 Celebrating festivals with the near and dear ones is really awesome; but when our dear ones are very much far away and we cannot share the joy of the festivities with them. That is when greeting cards come in handy. Christmas cards are still used as part of the Christmas decor & are saved & cherished dearly for years to come. Many people including kids prepare handmade cards with lots of love for grandparents, siblings & even Santa!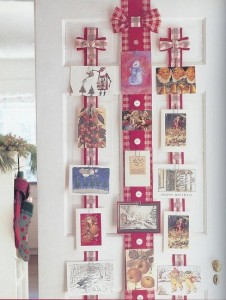 Christmas remains incomplete without the Christmas cake & cookies. Most homes at this time of the year are filled with the aroma of freshly baked plum cakes. Gifting plum cakes to neighbors & dear ones is an integral part of Christmas. Some grandmothers, mothers & daughters of the household still believe in adding their personal touch to gifting by baking their very own plum cakes.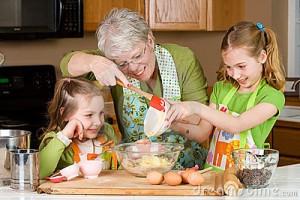 However, given the set up these days of busy schedules of families, shortage of time & effort to do it all, baking a cake at home has taken a back seat. But that need not lead to a dip in the Christmas giving spirit. WarmOven is here to bake delectable rich plum cakes, neatly packaged to gift your loved ones.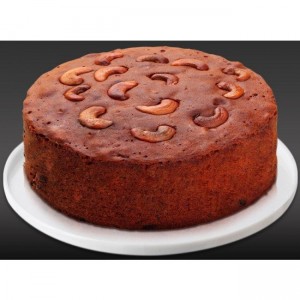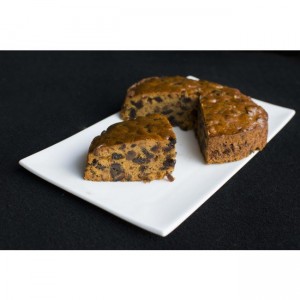 For those not a big fan of plum cakes, we have our choicest cakes & cupcakes on offer this season, decorated & garnished to suit the season! Just let us know your preference & WarmOven will handcraft the most perfect goodies for your Christmas party.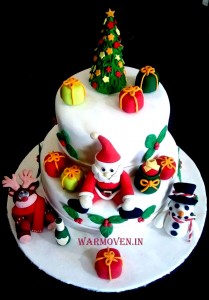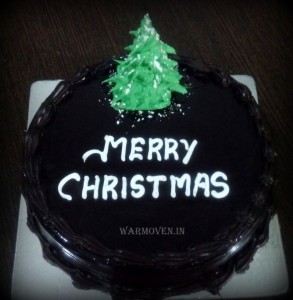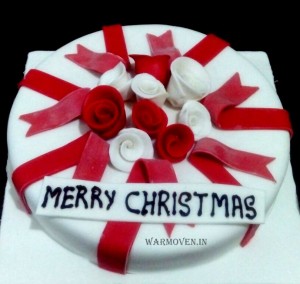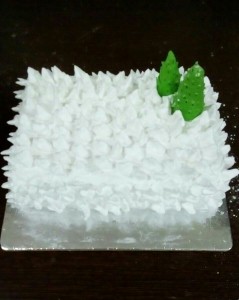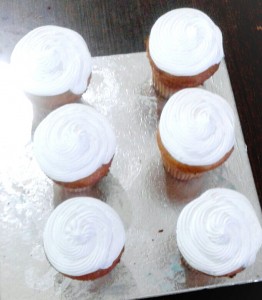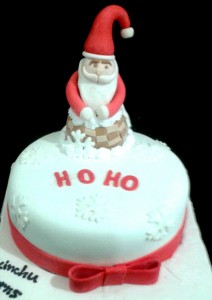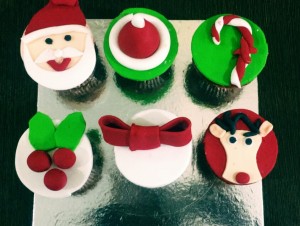 So have a holly jolly Christmas with some delicious goodies from WarmOven. Merry Christmas to all!
(Visited 167 times, 1 visits today)