Crispy and Crunchy Cookies from Warm Oven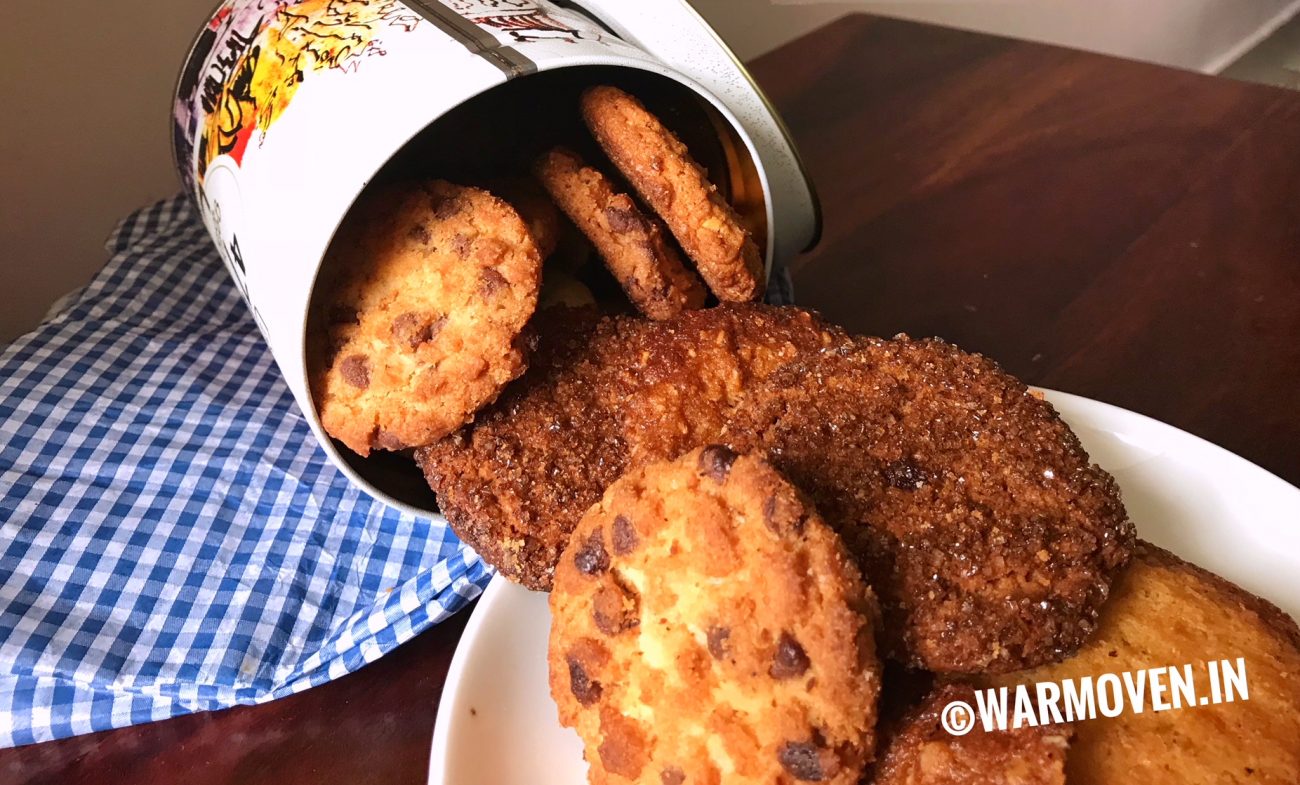 Cookies Offered from Warm Oven….
I have the fondest memories associated with cookies from my child hood. My mother was working and hence used to make sure that we are stocked with loads of evening snacks which paired well with milk. Cookies were our favourite snacks. We at Warm Oven have been offering cookies since the company's inception however we have not spoken enough about these unsung heroes. I am listing some of the options that we have on offer; the entire offerings can be viewed here
Choco Chunkies Cookies: These are the most decadent chocolate cookies that you have ever tasted. The rich chocolate chips speckled throughout gives that chewy texture to the crunchiness of the cookies. These can be bought from here.
Salt and Sweet Cookies: These are buttery, soft and light cookies. Keep in mind these are not just sweet but a slight sprinkle of salt to bring out that contact in flavors. Do not take my word for it; try it yourself. These can be bought here.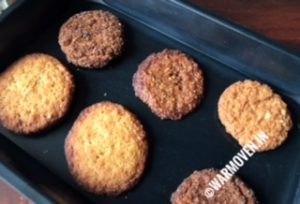 Coconut Orange Cookies: These are coconut cookies with orange flavor. The richness of the coconut is balanced by the refreshing freshness of orange. Coconut and orange is one of the classic flavor combination and our cookies do not defy that either.
Ragi/Oats Cookies: We at Warm Oven are as committed to health as we are to delivering deliciousness. These can be ordered not just by health conscious but everyone. We offer a wide range of choices which are made with ragi and/or oats as the main ingredients (does not get any healthier than this.).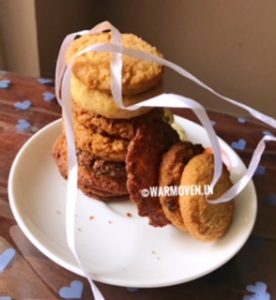 As Gift options: In a mood to gift a wonderful gift to your dear ones; then try our delicious cookies and we assure you that your loved ones will thank you for thinking of this option. These are available in special and gift boxes and also in tin boxes and can be bought here.
Give us a call or order online; whatever the method you choose we promise to deliver your crunchy goodness.You can choose any of the methods mentioned below to order:
(Visited 124 times, 1 visits today)