Disney Frozen Themed Cakes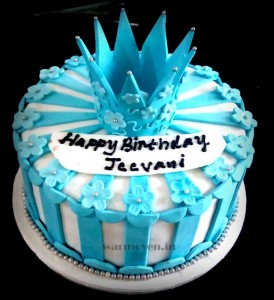 Castles and palaces, kings and queens, prince and princesses, are all something out of the world.
They are just a part of a versatile fairy tale kingdom. With so many animated and fictional movies coming up, the little kids are sure to love a fairy tale story. Once the kids start loving a character, you can never stop them getting into the avatar of the protagonist.
Kids play dress up and do things as their favorite character does. Not to mention, the kids start making collections of everything related to their favorite movies and characters. The collections span across things like comics, clothing, accessories, pillows, books, pencil boxes and what not.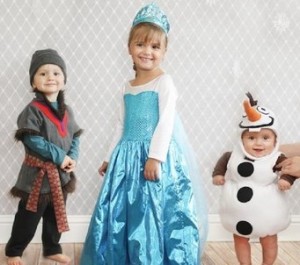 When such is the case then the best surprise for their birthday would be nothing other than a themed birthday party. Among the many loved Disney Pictures one such is Frozen. Many kids, especially little girls, love to have their birthday party themes to be revolving around Disney's Frozen and its characters. The large part of the movie features snow, castles, mountains & not to forget Princesses & Princes.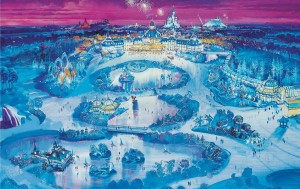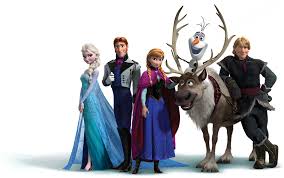 Setting up everything such that your little one loves it is the toughest job. First you got to plan the perfect venue for the theme party and hire decorators who could get everything done the way you want it to be done.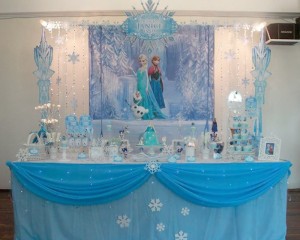 After planning the theme and the venue, you need to select the cake. The birthday cake must perfectly represent the Frozen theme. An intricately designed cake leaves everyone in awe of its looks & its taste. When the theme is Disney's Frozen, there is a lot of detailing expected in the cake. We at WarmOven are at your service to design your perfect cake. Simply place your order with us & your job is done! You can choose from a single tiered cake to 2 or 3 tiered cakes depending on your guest list. You can also make a choice of the flavor of the cake.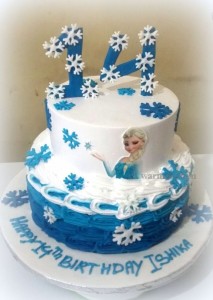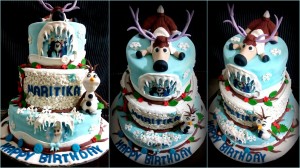 You can also make a choice of the look of the cake – cake with snow and icy mountains or Elsa & Anna or joyful snowman Olaf, reindeer Sven or any other creative ideas you can come up with. You also have the option of choosing a photo cake where a Disney Frozen image of your choice will be printed on edible sugar sheets & placed on top of the cake. The chefs at WarmOven are determined to make the best from what you can think. Everything related to cakes is possible with WarmOven. All you need to do is make a call and place an order for your Disney Frozen Cake & all the rest..just…Let it go!!.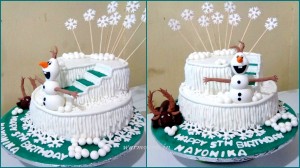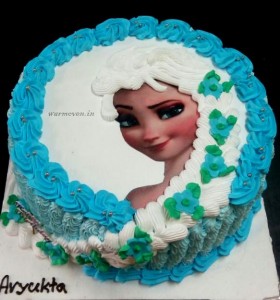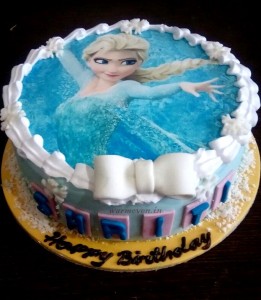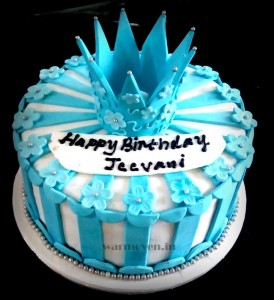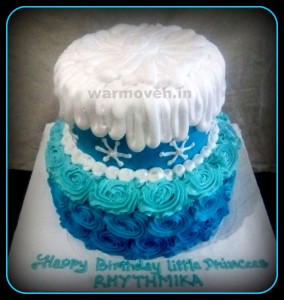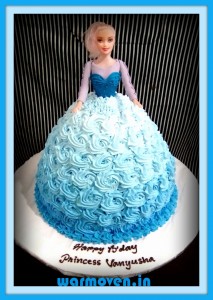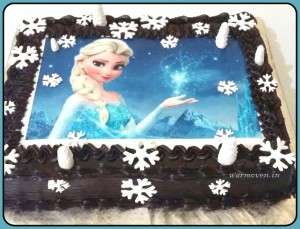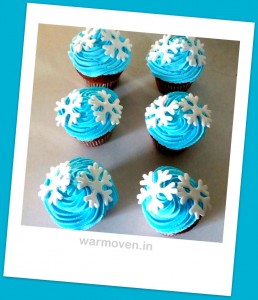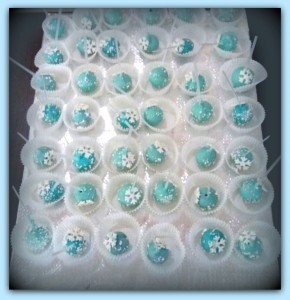 (Visited 1,451 times, 1 visits today)