Bomb Cake for Diwali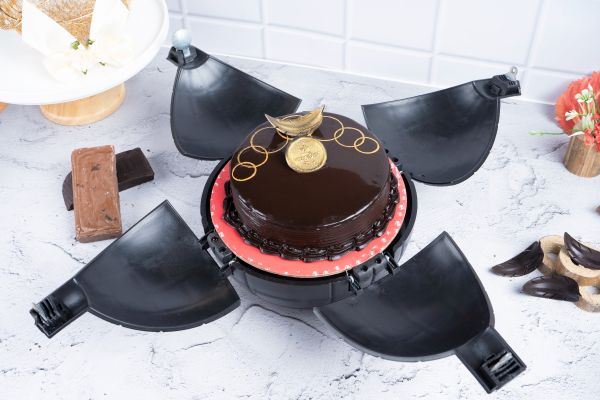 Diwali, the most awaited season for new clothes, good food and endless boxes of sweets is here! It is also the season of patakas. For most of us, Diwali means gathering in our neighborhoods to light diyas and burst a few crackers and watch the fireworks in the sky. However with the increased consciousness about crackers causing air pollution, noise pollution and the adverse effect it has on pets, people are doing away with this practice. But Diwali isn't complete without lighting a bomb so why not light one that is safe, fun and delicious too! This Diwali bring home the Diwali special Bomb Cake!

Bomb cakes are fun and you must include them in the list before you shop for sweets this Diwali.

Read on to know how you can add to your festivities and some of the reasons why you should get a bomb cake.
What Is A Bomb Cake? How Do We Cut It?
For many of you, this may be a new term. That's why, here is a description for those hearing about a bomb cake for the first time.

Unlike other cakes that come in a cake box, a bomb cake comes with a bomb shell like outer covering to reveal a delicious cake inside that you will see only once the bomb pops open.

Unlike its explosive namesake fire cracker, the bomb cake is absolutely safe and fun to have indoors as well as out. How do you light the bomb cake? Let's see.
Place It Right
The layers of the bomb cake open on 4 sides. Hence you need to place the cake at the centre of a table having sufficient space such that the shell can spread out completely to reveal the cake inside.
Light It
The bomb shell comes with a small wick that needs to be lit. Once the table is prepared, all you have to do is light the wick at the top of the shell just like you would a birthday candle.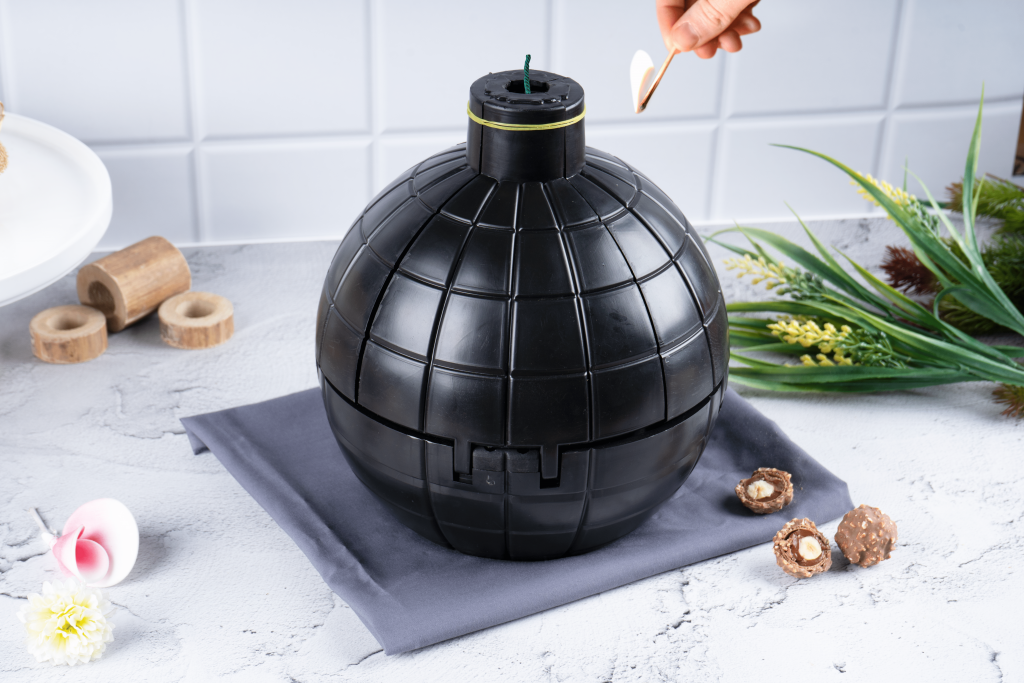 Do not worry, the shell does not burst. It simply opens up revealing a beautiful cake of your choice inside.
The Joy Of Bomb Cakes
Presenting a cake is always a pleasant surprise. This is only more fun with bomb cakes as it adds to the surprise until the moment it pops. These cakes are a unique and dramatic way to surprise your loved ones on Diwali or any other joyous occasion.
Exploring the Different Varieties Of Bomb Cakes
You can choose a cake of your choice to go inside the shell. This Diwali, WarmOven has a range of delicious Fusion Bomb Cakes. Fusion cakes are made with moist freshly baked sponge combined with delicious Indian sweets like Rasgullas and Gulab Jamuns.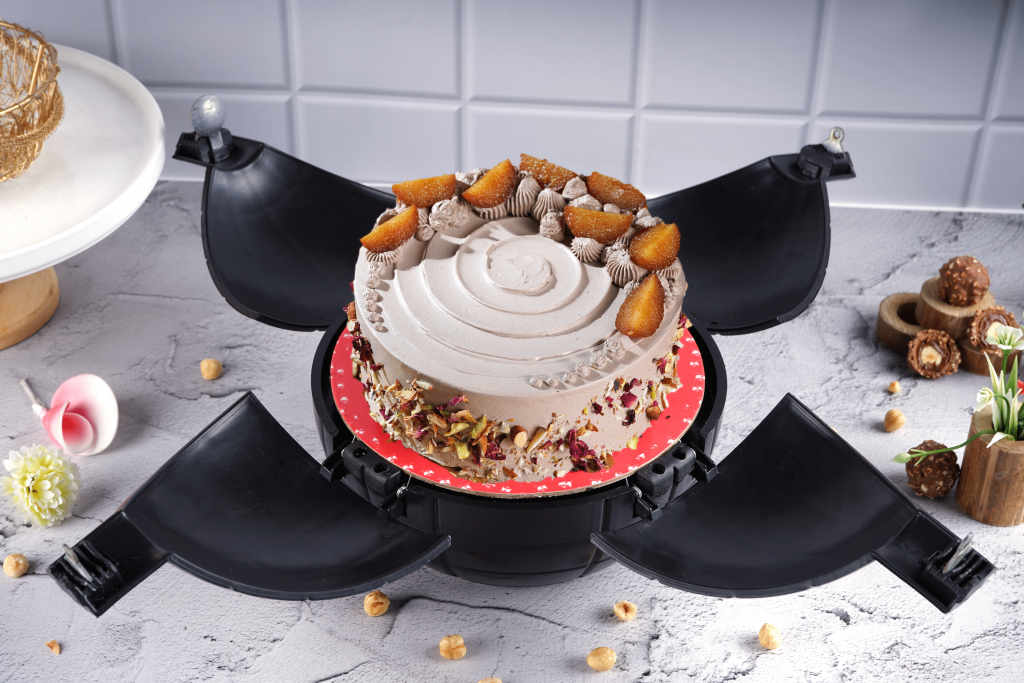 You can also choose Mango Bomb Cake, Red Velvet Bomb Cake, Ferrero Rocher Bomb Cake and many more.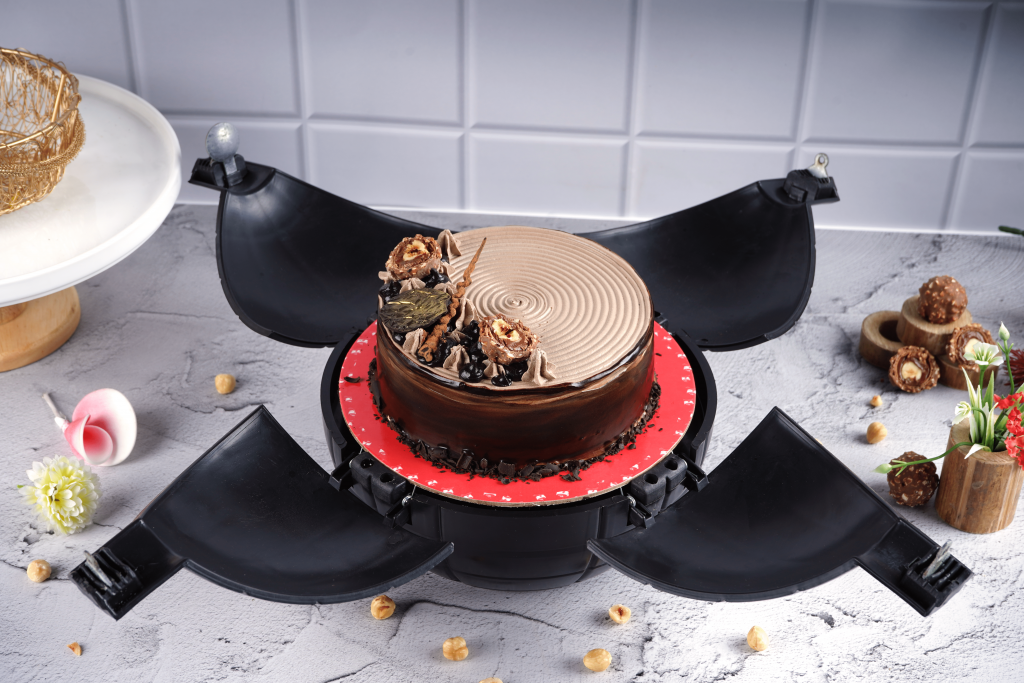 WarmOven Bomb Cakes For All Occasions
Bomb cakes are becoming increasingly popular by the day not just for the Diwali festival. It can be a nice way to add some excitement to any special occasion. It can be anything from a birthday celebration in the office to your special anniversary date.

Plan a surprise dinner for your sweetheart and end the night by presenting a bomb cake. Choose her favorite flavor and a put in beautiful message that she can read when the cake pops.

Likewise, this cake will just not fail to put a smile on a child's face. Let him light one on his birthday and give you Insta worthy pictures!

Sounds exciting? Why go for an ordinary cake? The next time you have an occasion that calls for the cutting of a cake, go ahead and order a Bomb Cake.
Wishing our customers, readers & well wishers a very happy, safe and prosperous Diwali 2022!

———————————————————————————————————————————–
Cakes for every occasion
Bakers at WarmOven design & bake cakes for every occasion. Our cakes are baked fresh, are soft and moist to make you enjoy every bite.
Hassle free ordering of delicious cakes & desserts from WarmOven.
Connect on 8880-233-233 or WhatsApp on 8971590004 for customized theme cakes and cupcakes in flavours of your choice.
Follow us on Instagram for Diwali discounts, offers and giveaways.
(Visited 88 times, 1 visits today)