Every Dark Cloud Has A Silver Lining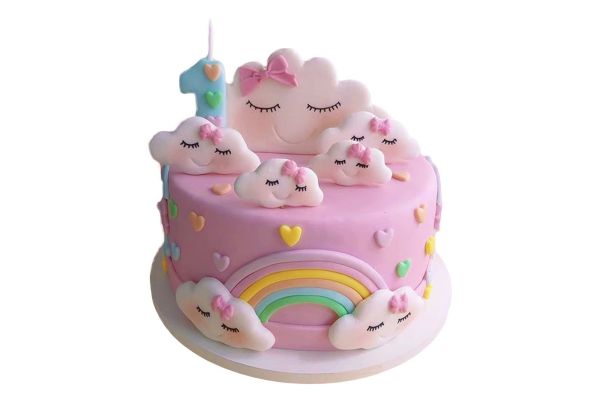 The last 12 months have been hard on the restaurant industry. The pandemic has not been kind to many operators and a lot of restaurants are shutting down. Yet like they say, every dark cloud has a silver lining. Cloud Kitchen business has emerged as a new restaurant model. The pandemic and the demand for off-premise dining (ordering in) has accelerated its growth.
Cloud Business Evolution in India
We started WarmOven in 2013 when there was no cloud over the kitchen! We just called it – kitchen. Our journey since then has been a path of discovery. Today, we are Kouzina. We have multiple brands like WarmOven, Indiana Burgers & KaatiZone operating from single kitchens in more than 10 cities.
Cloud Kitchens are the business model of the future in this industry. The trends have already been played out in many other industries. Digitization has created disruption in every industry possible. Perhaps, not the right example to use in the context of food, but who would have thought that even cow dung cakes could be purchased online (https://www.amazon.in/cow-dung-cake/s?k=cow+dung+cake). A decade ago who would have dreamt that shoes & clothes could be bought online. Today Myntra is a household name. Numerous 'online only' brands such as Bewakoof or Wrogn have emerged. In all of these examples, data and technology were leveraged to solve a real customer need.
Future of the Cloud Kitchen Business
Over the next 10 years, there will be many new winners in the restaurant space. We will see fewer brands and billions of dollars spent. It becomes very important to identify a category and understand the underlying customer problem. Delivery led brands will need to start solving these problems for better customer experience. Businesses will need to think of a customer who is 30 minutes away and start building for that experience. Every minutest detail will need to be taken care of.
Ways to Ensure Quality of Cloud Kitchen Business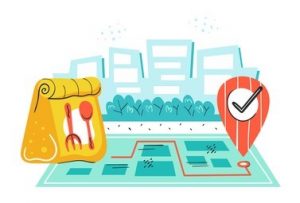 Here are some examples of what we have done to ensure a consistent and better experience for our customers –
Packaging Innovation – We place extra focus on packaging. With continued innovation we address issues in the cake delivery space and maintain product integrity. Our packaging ensures that our cakes withstand a travel of 4-5 kms to reach the customer. Quoting feedback from one of our customers:
"I have never seen such packaging for a cake. I mean, the firmness and quality of the box. It's brilliant. Looks like a pretty briefcase"
Centralised Customer Support – our customer support is made available throughout the operating hours. We leverage various channels like online chat, call centre, emails & WhatsApp. We are always available for our customers.
Quality Products – We use only high quality and fresh ingredients with zero or minimal additives.
An Eye on Everything – Live cameras in every kitchen remotely monitor every single order that leaves a kitchen.
On top of Key Metrics – Daily monitoring of preparation time allows us to track how quickly orders leave our kitchens thus helping anticipate delays during peaks.
Maintenance Checklists – Online checklists help in monitoring health, compliance of cleaning and culinary SOPs across kitchens.
Continuous Improvement – Daily operations dashboard based on 1000's of data points (ratings, reviews, emails, calls) across all kitchens sustains efficiency.
A Long Road Ahead
Data and technology have been our friends in this journey. We have just started on this path and are continuously evolving every single day. The delivery revolution has just begun and is now accelerating. Newer brands, like ourselves, will be at the forefront by leveraging data and technology to build better customer experiences and efficient operations.
With every passing day, we get wiser and our systems get better. This gives us the confidence that we will continue to be pioneers in this industry much like we did in the cake category from 2013 with our (cloud) kitchen.
If you are interested to know more about franchising with us, email us at franchise@kftpl.com or connect with us on 90084-70808. Together we can!
(Visited 459 times, 1 visits today)