Fruit Cakes and Desserts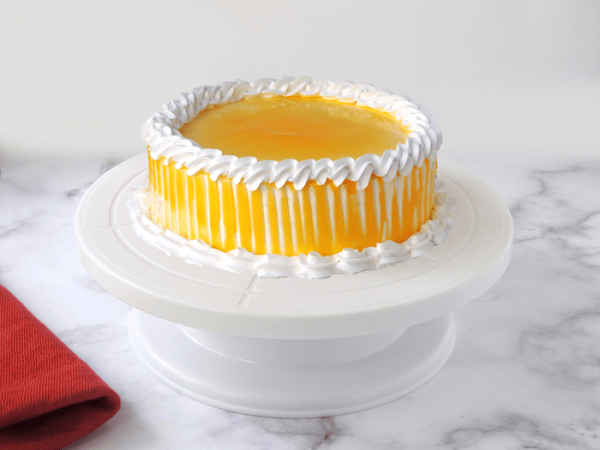 Not everyone looks forward to cutting a chocolate cake on a birthday, anniversary or Valentines day. Some still love to feast on fruit cakes.
Do you know someone who is not a chocolate lover? Then a fruit cake is what you should be considering as a gift on their special occasion.
Before you go ahead, here is a short guide on the various fruit flavoured cakes to help you choose the best one for your best one!
FRUIT CAKES
Mango Cake
The mango season is here. The bright yellow cakes are irresistible to a mango lover!
The generous slice of a chilled Mango Gateaux Cake is perfect for a hot summer day. Topped with fresh whipped cream & then given a smooth mango flavoured glaze, this bright & 'happy' cake is the perfect feast on the eyes, especially for the mango lover.
You can also choose the Magnificent Mango cake. This one comes with a generous layer of mango glaze with whipped cream icing on the sides.
Mixed Fruit Cake
Fruit lovers who cannot decide on a single fruit flavour can never go wrong with a glorious Mixed Fruit Cake. This delightful cake comes with the best seasonal fruits within and on top of the cake.
Pineapple Cake
WarmOven has a Punchy Pineapple cake that comes with chunks of juicy pineapple topped with fresh cream and cherries to feast on. The cake is a perfect balance of sweet & tart to be enjoyed in every slice.
Litchi Cake
Another great summer fruit that goes best with layers of moist vanilla sponge. The Luscious Litchi Cake is made with juicy pulp of fresh litchi and silky smooth whipped cream.
Orange Cake
The delicious citrusy zing of oranges goes best with the sweetness of fresh whipped cream between layers of vanilla sponge. This Orange Cake is glazed to perfection and garnished with chocolate discs.
Two contrasting yet delectable flavours are orange and chocolate together. The fresh flavour of the orange goes perfectly well with the richness of dark chocolate. The Choco Orange Cake is a must try that is sure to please everyone at a celebration.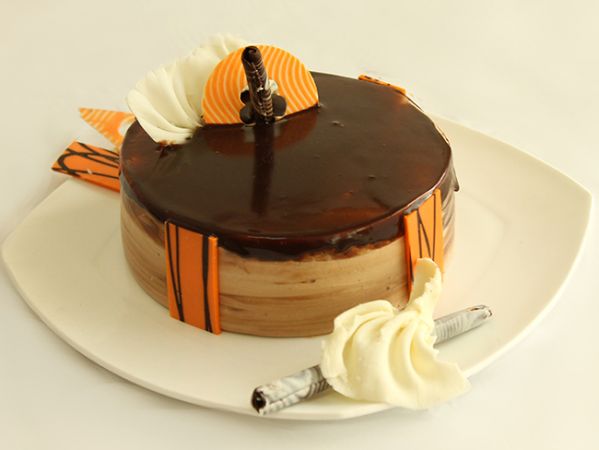 Strawberry Cake
Strawberry is a favorite of many. The Strawberry Sunshine cake is tanginess and sweetness rolled into one! Finished with a red strawberry flavoured glaze, this beauty tastes as good as it look.
Blueberry Cake
Blueberry Cake is a recent favorite. A moist cake bursting with flavour in every bite! Vanilla sponge generously layered with blueberry crush and garnished with chocolate.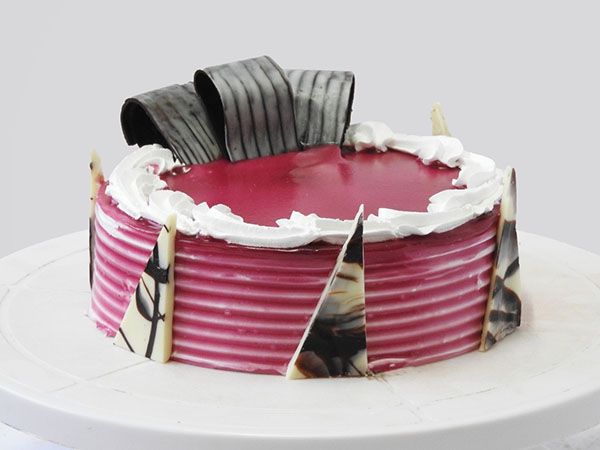 FRUIT DESSERTS
Celebrating a special occasion need not always mean placing a large cake on the table. You can have smaller celebrations with delicious fruit based desserts just for two or a small crowd. Let us look at some of them here:
Jar Cakes
Jar Cakes are becoming an increasing favorite. Eaten straight out of a delightful jar, Mango, Strawberry or Litchi make the best desserts for any occasion.
These jars are customizable and also available in eggless varieties.
Cupcakes
Cupcakes are a timeless favorite of almost anyone. Pick from a range of fruit flavors like Mango Cupcakes, Orange Cupcakes, Pineapple Cupcakes, Blueberry Cupcakes and more.
What's Your Fruit Cake?
And with that we know you can't wait to celebrate. All you have to do is choose from the many Fruit cake options at WarmOven.
We hope you have a fruitful celebration!
---
Order Today
Order fruit cakes and other delicious desserts for any occasion from WarmOven
Connect on 8880-233-233 or WhatsApp on 8971590004 for customized theme cakes in fruit flavours.
Follow us on Instagram for discounts, offers and giveaways.
(Visited 175 times, 1 visits today)