How to Bake a Valentine's Day Vanilla Cake Recipe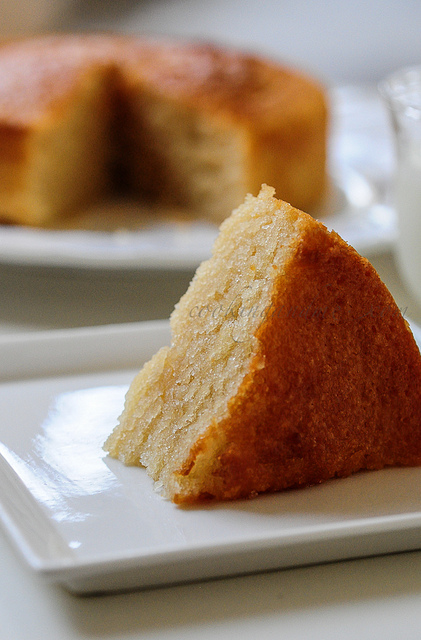 How to Bake a Valentine's Day Cake 
Love, just a four letter word but millions of feelings associated with it. Love is celebrated every day but Valentine's Day on 14th February (V-Day in short) is one of those few days when it is celebrated in high spirits. A Valentine's Day is never complete without cutting a pretty cake, most of the times a heart shaped cake. If you are yet to plan something great for your Valentine then we have planned a series that would run to up to Valentine's Day to help you to get the best cake. First in this series is to learn how to bake a delicious Vanilla cake for your Valentine's day celebration.
Valentine's Day Vanilla Cake Recipe
LEVEL: Easy           SERVES: 8
Ingredients:
Vanilla cake batter –
1½ cup sifted flour
1½ tsp. baking powder
¼ tsp. salt
½ cup unsalted butter
1 cup sugar
2 large eggs
½ tsp. vanilla extract
½ cup whole milk
For Vanilla Frosting –
1½ cup unsalted butter, at room temperature
3 ¼ cups confectioner's sugar or Powdered Sugar
2 teaspoons pure vanilla extract
¼ cup milk
Pinch fine salt
Directions
Bake the Cake: Heat the oven to 400 degrees F or 200 degree C. Lightly coat an 8-inch cake pan with butter and dust with flour. Sift the cake flour, baking powder, and salt into a large mixing bowl. Mix in the butter one heaping 1/4 teaspoonful at a time, using an electric mixer set on low speed, until the mixture resembles coarse sand. Add the sugar a tablespoon at a time, until the mixture resembles fine damp sand. Beat in the eggs one at a time. Add the vanilla extract and milk and beat on medium-high, just until blended. Do not over-beat.
Pour into the prepared pan and bake until a wooden skewer inserted in the center comes out clean – 30 to 35 minutes. Cool the cake in the pan on a wire rack for 5 minutes. Unmould and cool completely; you can either stop here and serve your Valentine Day Vanilla Cake or proceed with frosting.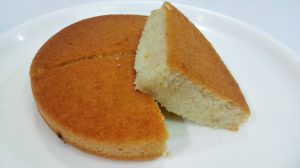 For the frosting: While the cakes cool, beat the butter and salt in a large bowl with an electric mixer on medium speed until smooth. Gradually beat in the confectioners' sugar. Once it's all been added, increase the speed to medium-high, and beat until white and fluffy. Add 2 tablespoons of the milk, and beat to incorporate. Beat in the remaining milk, one tablespoon at a time (the frosting will be spreadable but not runny).
To Assemble: Cut the cake evenly into two pieces. Place 1 cake layer right-side up on a cake plate or stand, and spread with 1 cup of the frosting. Top with the second cake layer. Frost the top and sides of the cake with the remaining frosting.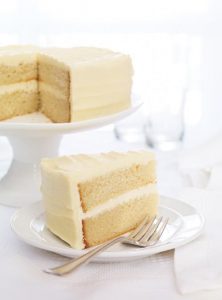 Egg-less version of Valentine Day Vanilla Cake Recipe here.
Order from the Best Bakery Near You
Feeling a little lazy or do not have time to bake before February 14th? Then just order the best Valentine's Day cake from the masters – WarmOven. WarmOven has the most delicious Vanilla cakes, Valentine's Day Cakes and a variety of other flavours. They deliver cakes to your doorstep anywhere in Bangalore, Pune & Hyderabad. You can choose any of the methods mentioned below to order:
We would love to hear your thoughts or experiences ; please comment below if you tried the recipe or have ordered from WarmOven. 
(Visited 250 times, 1 visits today)