How to make Raksha Bandhan Special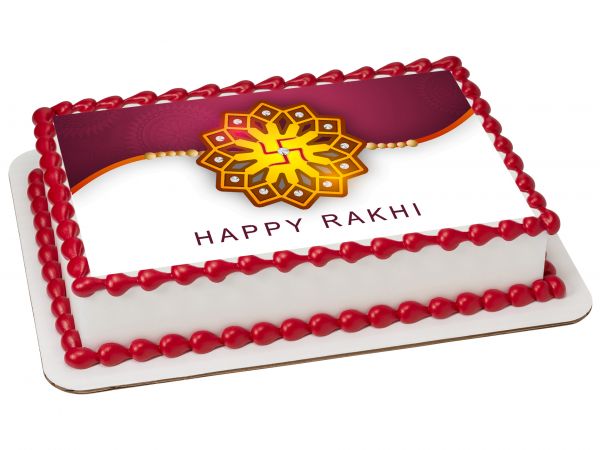 August is here, so is Raksha Bandhan, and like every year, siblings wait in anticipation to do something special for each other. This includes tying a Rakhi on their brother's wrist, adorning his forehead with a tilak, and finally feeding him a sweet.

Likewise, brothers look for ways to please their sisters, going from store to store in search of that perfect gift!

Yes, Raksha Bandhan is one of the most joyous celebrations for siblings all over India. This is indeed a day that unites siblings and keeps families together because it is a bond like no other. However, a rakhi can be tied on the wrist of anyone you love, adore and look up to. If you are celebrating Raksha Bandhan for the first time, here is a guide to help you.
Buy A Rakhi
Rakhis are colorful threads, bracelets or amulets that girls normally tie around their brother's wrist on this day.

Take a walk up the road in the first week of August and you will indeed find stores displaying beautiful rakhis at the entrance.

Yes, every girl wants to please her brother with the perfect rakhi on this day. For this, she doesn't mind spending time stepping into different stores and comparing different threads.

Shopping for a rakhi is fun. In fact, this is just the beginning of all the beautiful things one gets to enjoy on this day.
Decorate Your Home
Make the moment special by putting up some beautiful decor on this day.
Brighten up the place with pictures of you both together, rangoli, balloons, strings of garlands and anything you can think of. It is for your dear sibling after all and you just want to show how special he/she is to you on this day.
Story Time
One of the best ways to inspire young children to celebrate Raksha Bandhan is to narrate stories to them. This can range from the origin of the feast to stories about your own childhood that would strengthen their bond on this day, at the end of which you can introduce them to the Rakhi so they too can celebrate this day with the same spirit.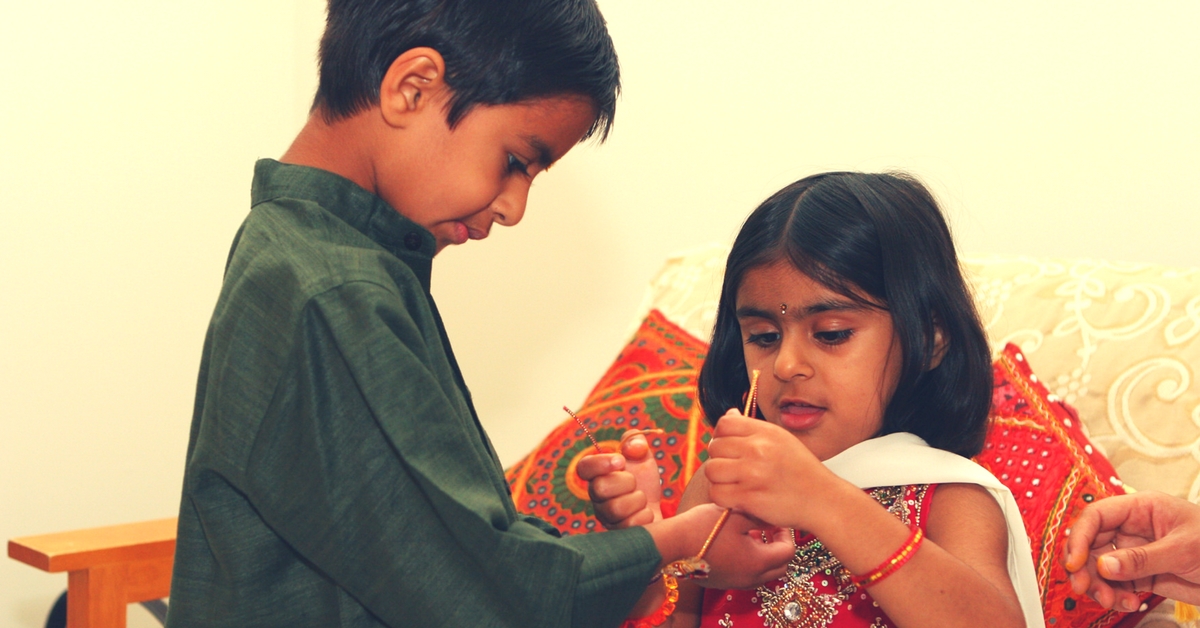 A DIY Rakhi
Here is an idea if you do not want to pick up store-bought Rakhis, why not create a DIY Rakhi that shows how special your brother is to you?

A Rakhi is not hard to make. Keep it simple with thread or jazz it up with motifs specially representing your brother, e.g. initials, pet, quote, beads etc. to create the perfect Rakhi for your brother.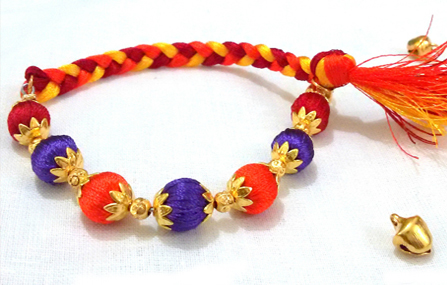 A WarmOven Gift
If you are a brother struggling to get the perfect gift for your sister in return for the precious Rakhi, here is something that can never go wrong. Let her surprise you with a beautiful Rakhi and some goodies. You, in turn, can gift her the best cake in town. You take some stunning selfies as you cut the cake together and share a piece.

Choose from a range of cakes and desserts from WarmOven to make this Raksha Bandhan special
Who doesn't love a freshly baked cupcake? Gift a box of cute cupcakes that are topped with whipped cream or fondant motifs in an assortment of flavours to make Raksha Bandha special for your sister on this day. You can feast on them together, but of course, after you take some good pictures for #siblinggoals.
Delightful squares of rich chocolate topped with finest dark chocolate ganache that is especially baked to celebrate with your sibling on Raksha Bandhan.

Topped with a Rakhi motif, these brownies are a feast on the eyes and palate.
Here is another great option for the chocolate lovers; the Raksha Bandhan Chocolate Truffle Cake. Loaded with chocolate ganache in between layers of freshly baked chocolate sponge, this is everyone's favorite. It can be one of the best ways to please your sibling on Raksha Bandhan.


A specially designed Raksha Bandhan cake in the classic vanilla flavor that you can order and have delivered to your sibling. Neatly designed with silky whipped vanilla cream and gems, this cake can be a true delight to someone you want to celebrate with on this day.
If there is one way in which you can express your deepest feelings to someone it is through a photo cake. You can now put together a collection of memories in a beautiful collage of pictures of your siblings on a delicious cake in a flavour of your choice.

Wish You A Happy Raksha Bandhan
It doesn't matter whether you're an older sister or an older brother, a younger sister or a younger brother, whether you're someone in your teens, a mother or an independent working woman. Everyone has that special someone they call a brother or a sister, and so this is the day to celebrate with them in the best way possible.

If you're reading this right now, it's not too late, go ahead and order that cake and make the day extra special.

(Visited 56 times, 1 visits today)