How To Organize Birthday Party Snacks For Kids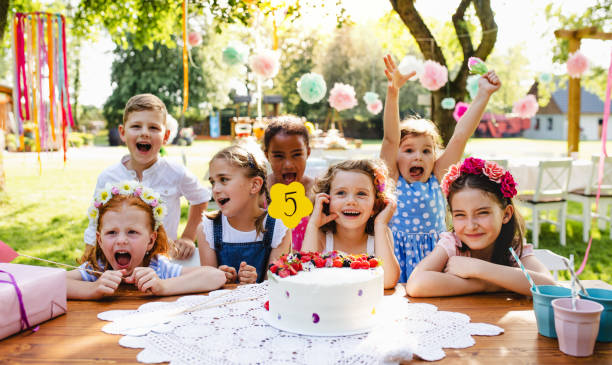 Games are not the only part that children look forward to when they come to a birthday party. Birthday party snacks are equally important.
All that laughter and running around is sure to make them tired. After a time of fun, what they look forward to is a cold drink to sip and birthday party snacks. 
If you thought you could get away with just a tray of chips and some samosas, let me tell you something: you can't!
You wouldn't want a child complaining that the neighbor's birthday party last month was more exciting as they had a more interesting snacks served, would you?
Perhaps you were too busy planning the birthday cake and hence forgot to consider this. So, while you order a cake from WarmOven, we will help you come up with the birthday party snacks and drinks.
If you are ready, read on:
Pasta
Children never get tired of pasta, and so this can make one of the best birthday party snacks for kids. What's more, it's filling too. You can even prepare this at home, as it is quick and easy!
By doing this, you give the kids a snack that is tasty and healthy. You could even try some lasagna. Those little bites full of cheese are sure to make a delightful snack at any children's party.
The kids can go home with their stomachs full and the parents won't be worried that you fed them with only junk food to eat.
The Clever Meal has some super easy pasta recipes that you can whip up in a jiffy!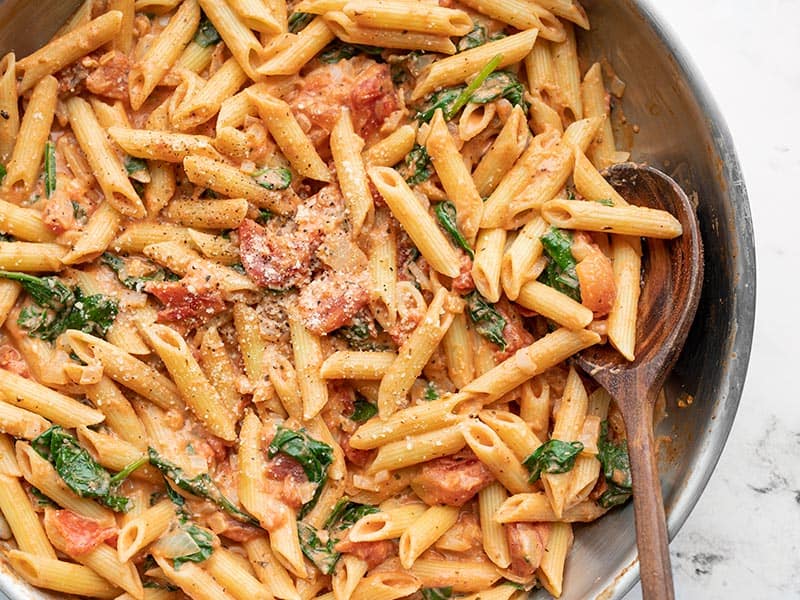 Burger
Show us a child who doesn't get excited at the sight of a burger! You don't have to serve the kids with 'hard to bite into' jumbo burgers. Arrange mini burgers or sliders on a tray and you will have the kids squealing with delight.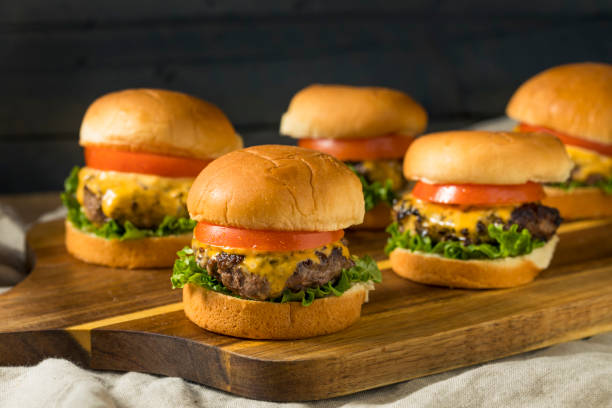 Pizzas
Children love pizzas, and one of the best ways to include them in your birthday party snacks is by adding mini pizzas to the spread.
You can even make it more fun by having a 'Let's Bake Pizzas' theme party and let the kids make their own pizzas with their choice of toppings, cheese and so on.
Fruit pizzas are another healthy snack to offer the children. Just replace all the sauce & pepperoni with freshly whipped cream and bits of seasonal fruit, thus giving them another healthy snack to munch on.
Tortilla Chips and Dip
Tortilla chips are a favorite among most kids and an easy snack to pass around the party hall. This makes it a must-include snack for any birthday party.
This way, kids can just keep munching on a chip or two as they run along and play. To make it more interesting, you can have an interesting spread of dips, like guacamole, hummus, honey mustard or a cheesy mayo dip. Taste of Home has some great dip recipes that will not take you much time to put together.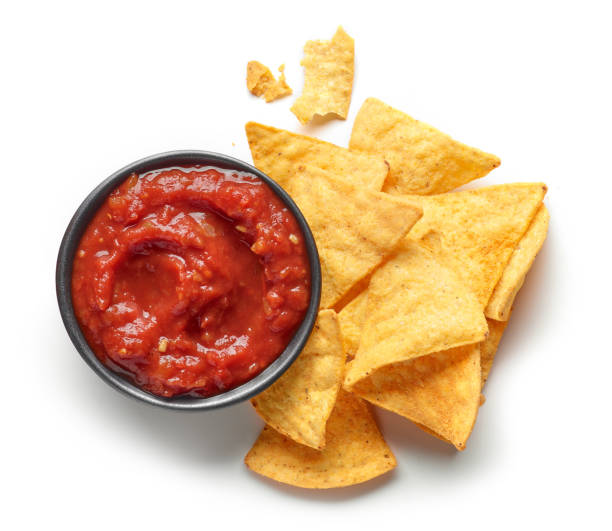 Corn
Another healthy snack that kids love is corn, be it seeds in a cup mixed with spices or whole ears barbecued with butter and salt. This is a favorite among vegetarians and non-vegetarians alike.
Neither hard to source nor hard to prepare. A quick, delicious & enjoyable snack for all.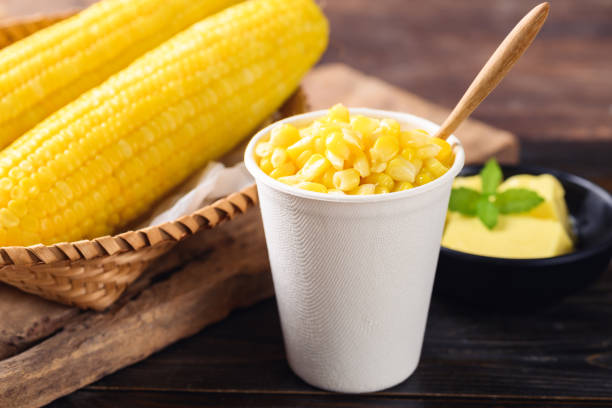 Kaati Rolls
Serve some kaati rolls that the kids can pick and eat. You can even have a variety of options to choose from ranging from egg to paneer. These delicious rolls can be served as a meal by itself. They come neatly packed so that it becomes easy for the children to eat.
Cupcakes
We all know how children never get tired of anything sweet, especially cupcakes. So, why not let them feast on some cupcakes by arranging a colorful and attractive spread. All you have to do is visit WarmOven to order from a range of interesting cupcakes. 
If you have a lot of chocolate lovers at the party, don't forget to have a look at the WarmOven brownies.
Jar Cakes
This is because kids never get tired of cakes and jar cakes are just the perfect serving size for them.
WarmOven also has a collection of interesting jar cakes that would make an interesting snack for a birthday.
Marshmallow
Do you know how much kids love marshmallows? Present a colorful display on a fancy dish, with some chocolate sauce by the side and you will see how the kids feast on this.
Again, if you are going to have a lot of chocolate lovers at the party, you could arrange for some smores. These are chocolate bars and marshmallows sandwiched between crackers for a crispy, sweet and chocolatey snack.
The kids will love it , and so will you!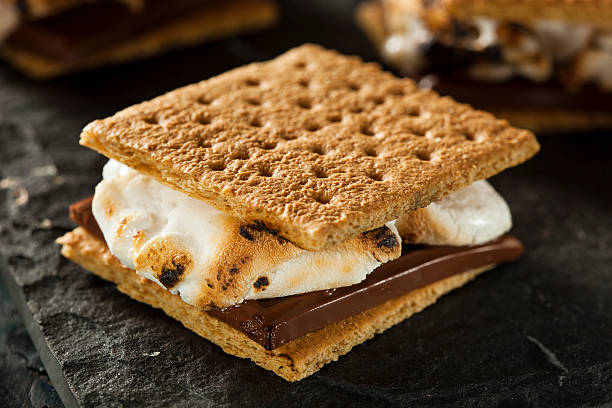 Pastries
Cakes can be a bit of a mess to handle with too many kids around. Hence, you could opt for pastries in a flavour that matches the birthday cake and that come in pre-cut single serving sizes. This is a mess-free way to serve cake to your little party guests.
WarmOven has a variety of pastries in different flavors that would definitely liven up the menu at a birthday party for kids.
Squash
Put aside those Popsi bottles and serve them something more natural and healthy.
In a generation where mothers are becoming increasingly aware of the dangers of aerated and packaged drinks, let's not invite any more cause for worry.
Serve the children some healthy fruit squash to go with the cake and the snacks.
Make it look attractive and interesting, using fancy cups and fancy straws which make them all the more fun to drink.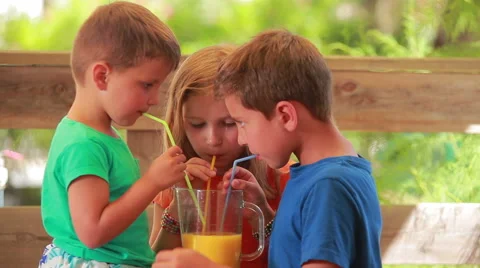 Things That Work
Hope you found the above suggestions helpful.
Colorful Presentation
Colour, colour & lots of colour is what works best while planning a children's birthday party. Put away all that formal cutlery and crockery and use something that is more interesting and safe in the kids' hands.
Birthday Party Theme
Kids love a theme party or a costume theme party. Plan a theme if you can, especially if the birthday boy or girl has a particular favourite. Choose plates and cups with matching theme pictures that make snacking all the more interesting.
Pick a customized cake that goes with the theme for the party. You can choose a theme from the most popular ones for girls and boys.
Things To Prepare For
While you do your best to make the party snacks interesting and delicious, remember that it's still not going to be all hunky-dory.
Confused? Well, here are a couple of things to prepare for.
Mess
Remember that this is a kids' birthday and party and you must prepare yourself for any chances of spills and other mess.
Have the right words of reassurance to give a children responsible for any mess, so that he does not go home feeling miserable and sick after the party.
Leftovers
Children are not really great eaters and are known for leaving a lot of food. Make sure that you are prepared for this, giving them plates that are smaller so they take only as much as they can fill.
If they like something you served, they'll come back for a second helping.
Anything!
Let's remind you again that this is a kid's party, which means you need to be prepared for anything!
Noise, fights, and accidents, be ready to handle them all, keeping a few jokes and games ready and finding ways to distract them as you think on your feet.
Wrap Up
While you come up with ways to decorate the table with some of the best birthday party snacks for kids, remember that birthday parties are not all about eating.
In the end, remember that when a child goes home, he's not only going to be describing all the things you gave him to drink and eat but the many wonderful things he did in between.
That, according to us, is what you call a well-planned kid's birthday party!!
---
Order Today
Order cakes and other delicious desserts for any occasion from WarmOven
Connect on 8880-233-233 or WhatsApp on 8971590004 for customized cakes in any flavour or design for any occasion.
Follow us on Instagram for discounts, offers and giveaways.
(Visited 1,850 times, 4 visits today)