Ideas for Birthday Celebrations during COVID Pandemic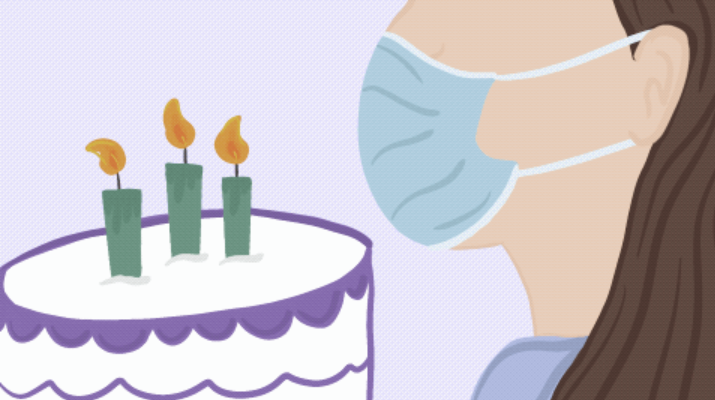 The COVID-19 pandemic has made it hard to celebrate special occasions. In the absence of social gatherings owing to prolonged lockdowns, we are unable to meet family, friends and colleagues for any celebrations. Birthday celebrations during Covid have taken the back seat.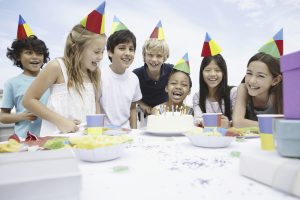 From among all celebration worthy occasions, birthdays hold a special place. Besides marking one's age, birthdays signify a period of  merrymaking with family and friends. Activities such as cooking together, decorating the party venue, buying gifts and designing birthday cards make people feel like part of a bigger celebration. Such occasions instill a sense of community and remind people that they are not alone, be it periods of prosperity or hardships.
Birthdays are a unique opportunity to show affection and love. This can have a positive impact on one's mental health, especially in trying times such as during a lockdown or when in a quarantine.
Creative Pandemic Birthday Ideas
Birthday celebrations during COVID pandemic requires some creativity. Here are some ways you can celebrate this special day while adhering to your community's safety guidelines:
Opt for a staycation in a hotel or resort within your city. The hospitality industry has adapted to the pandemic to follow new safety regulations. A staycation will be a short yet enjoyable experience with the people you love most while ensuring that you do not travel long distances during the pandemic.
Have a game or movie night with your friends and family. Although we tend to let down our guard in the presence of loved ones, we must make sure that proper social distancing is maintained.
Outdoor activities such as a scavenger hunt or a picnic in open spaces is a great way to connect with friends during our birthday and at the same time ensure pandemic safety rules are adhered to.
A drive-by parade is what got many little children excited during the Covid pandemic even though they could not have their friends over for a party. Fix a time when friends can drive by your home in their own cars decorated with balloons & banners, with a birthday
theme if you have one.
Hosting Virtual Parties during Lockdown
If you are unable to physically meet, the internet has a host of options to keep you connected on birthdays like Zoom Chat or Google Meet. Here are some fun online birthday party alternatives to host or celebrate with your loved ones:
Host a Zoom party with all those near and dear to you. Order boxes of cupcakes and have them delivered in advance to all your invitees across cities. Bakeries like WarmOven deliver freshly baked cakes,
cupcakes and other desserts across 13 cities in India making it easier for you to order for your friends. Everybody can take a bite of the cupcake while you cut your own cake live. A great way to enjoy a fun snack-filled call.
Create a video montage of your loved one's best pictures or funny videos. Call them up and celebrate together recalling all your great memories together. They will truly appreciate this sweet gesture.
Attending virtual events can be fun too. Kids love magic, online or otherwise. You can find a lot of magicians online like Patil's House of Magic to conduct magic shows for virtual children's birthday parties. Group baking and cocktail making classes are an ever-lasting experience for adult's virtual birthday parties. Simply send out a checklist with the items your invitees would need to keep handy before the party starts. Quizzes are fun for both young and old alike. Quizzing platforms like QShala curate personalised quiz sessions that can be part of your birthday party.
Have a virtual Karaoke night. This one wins hands-down. Curate a karaoke playlist of 'your songs' or peppy numbers that would get all your friends and family crooning the night away.
Unique Gifts for 2021
If your loved ones are in a city that is under a lockdown or if they are in quarantine, here is a list of some gifts to make this year's birthday special for them:
2021 has been a year like no other. Make a card for keeps. Personalize the card by creating it yourself or gifting it along with a box of memorabilia of the year.
Send them cake, flowers or other gifts to let them know that you care.
A day at the spa or a home spa session is much rejuvenating after the stress of the year.
Piñata Smash cakes or Surprise Cakes filled with chocolates, goodies or any gift of your choice is fun and delicious at the same time.
Make a photo collage or a personalised scrap book of all your memories together. Google Memories feature might be a good way
to start.
Jewellery Making Kits, Clay Modelling or Lego bricks are gifts that keep little children engaged for a long time. A big yes with the parents too.
Gift your friend a paid membership to any online tutorial that they would enjoy like Beginner's Piano, Spanish lessons or Calligraphy tutorials. A brilliant way to be able to gift your friend something unique and special to spend their time during a lockdown or while in quarantine.
Giving Back on Birthdays
With the general sentiment around, not many feel like celebrating a  birthday during a pandemic year. It is important to realize how fortunate one is with what they have and what they were born with. Unfortunately, not everyone can afford to celebrate. The COVID-19 pandemic has made it harder for people to find and hold onto their jobs, secure a livelihood or provide for their children. Make your birthday special by donating to the less fortunate in your neighbourhood or taking up work towards good causes that would make your birthday seem  special for you.
For birthday cakes and desserts log onto www.warmoven.in.
Delivering fresh cakes across cities in India. 
Follow us on Instagram for updates on offers and discounts
– Written by Anushka Agrawal
(Visited 698 times, 1 visits today)