Order custom cake online
Your kid's birthday party is coming up and you are making plans to make it a wow party! When you are in a quest for finding the best customized cake in Bangalore, here are some factors you need to keep in mind: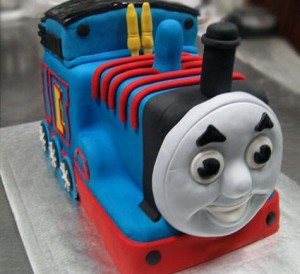 1. Good Quality Ingredients
A cake is as good as its ingredients and baker. Ensure you check with your baker about the quality and variety of ingredients. If you have a favourite flavor, it would be a good option to discuss the possibility of using it in the cake. A few things to remember
A cake baked from whole grain wheat flour rather than plain maida is always healthier
A cake with fresh whipped cream is always better than butter cream. Nothing against butter cream, but most local bakeries use vanaspathi/dalda for making butter cream. You don't want to clog your arteries with vanaspathi.. do you?
2. Assurance of a Freshly Baked Cake
Most cakes in large chains are baked at least 24 hours in advance. They need so much lead time to send the cake to the local shop during their regular delivery runs and then the local shop delivers it to you. There is probably nothing you can do about this, except order from a baker who prepares it fresh and delivers directly. Only a pure-online model can support this type of freshly baked cake delivery.
3. Great Design
A special occasion demands a great design. Ensure you share your thoughts in detail with your baker on how you want the cake to look. To be more specific, share pictures of reference cakes. And of course, do order in advance.
4. Check Your References
Always a good option to ask your family or friends for reviews about a baker, just to ensure you don't have any last minute surprises. Or check for reviews on Zomato, Google or Justdial.
5. Timelines
Plan your special occasion well in advance to ensure your baker gets enough time to source ingredients, conceptualize, design, bake and decorate the cake. A fondant cake requires about 6 to 8 hours of work or more, depending on the design and size. So ensure you book well in advance to avoid being disappointed.
6. Delivery
Most of the bakers would deliver your cake to the specified location. Speak to the baker to ensure the cake reaches on time without any delay. Also, ask how the cake is transported. Be ready to pay a delivery fee, since you don't want an exotic custom cake coming on a two-wheeler but getting damaged in the process!
7. Pricing Of The Cakes
The pricing of the cakes varies, depending on different factors. That includes size, design elements, ingredients chosen, time available and of course the experience of the baker.
We hope this helps you to narrow down your baker for the special theme cake. We at Warmoven.in are always available to answer any of your questions.
(Visited 208 times, 1 visits today)