Princess Theme Birthday Party Ideas For Her Next Birthday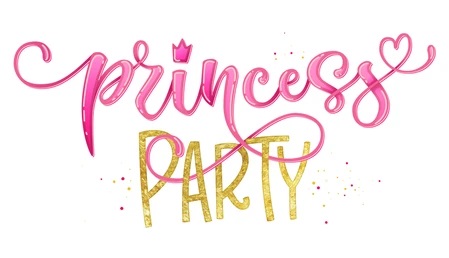 Gone are the days when all you needed to plan a birthday party was a cake, some decoration, snacks and games.
Today, she's going to expect a lot more as she counts days to her birthday. She would want to look like a princess as she cuts her birthday cake.
It could be all the episodes of Frozen she's been watching, the fairytales she's read, dolls she's been playing with or the ballet recitals she's been attending.
Every girl has a dream of how she wants to look as a princess. Why not plan a princess themed birthday party for her next birthday?
Turn her into a princess for a day. Plan a theme that she would love and make sure to invite all her friends.
Here are some ideas that you can work on as you work on her princess dress.
A Fairy Tale Princess For a Day
Does she have a favorite tale which she asks you to read for her over and over again? Chances are she's imagining herself as one of the characters in them.
Plan a Snow White birthday or turn her into Cinderella for a day. You could even dress her all up in red, or plait her hair into a long braid.
Make sure that you include every detail, like the gold slipper or a large mirror & don't forget the cake!
Choose games that go with the theme for the day to give her a party she'll never forget.
Pink, Pink, Pink
Some girls can't get enough of pink. If she is one of them, what better way to celebrate than a pink birthday?
Place a beautiful pink cake on the table. Surround it with pink plates, strawberry cookies and some pink punch to drink.
Fill the place with pink balloons and dress her up in pink. Don't forget to take a picture of her with all her friends, all in pink.
WarmOven can customize a cake in pink to go wonderfully well on her pink themed birthday party.
Barbie Princess For A Day
If she loves playing with her dollhouse, why not see her enter one on her birthday? Dress her up like one of them, and give her a Barbie cake.
Create a Barbie theme birthday. Prepare a dollhouse with pink cushions and chairs all over the place. Arrange some combs, clips, bows and other accessories on a dresser for her and her friends to play.
You can browse through the cakes on WarmOven to find the perfect Barbie cake.
A Disney Frozen Themed Birthday
If she has a Disney Frozen bag, a Disney Frozen water bottle and all things Frozen, we know she loves Elsa & Anna.
Here is another perfect princess theme birthday party to plan for her.
Decorate with blue balloons for the perfect winter scene and watch her enter dressed as Princess Anna.
Have her sister, cousin or best friend beside her as Princess Elsa, honored to play a role in this birthday party theme.
Find the prettiest Elsa & Anna and Disney Frozen themed cakes at WarmOven to go with this theme perfectly.
A Ballerina Theme
If she loves her ballet shoes and tutu, dress her up as a ballerina for her next birthday.
You could even get her friends from ballet class and have them all perform together before they cut a cake.
Get a customized Ballerina themed cake from WarmOven along with some cute cupcakes to accompany the cake set up.
It's going to be a day she'll love!
Planning a princess themed birthday is absolute fun as you hunt for the right dress and decorate the place, come up with the games and most importantly, choose the cake.
If you are having trouble looking for the cake, WarmOven has some birthday cakes for girls that you can choose for your child's princess theme birthday.
There are cakes in different flavors and styles that you can have a look at today. Don't forget to make time to find the right princess theme birthday party cake amidst all the shopping and the decorating.
Remember that your princess theme birthday party can only be successful if you complete with a cake that pleases your princess.
---
Order Today
Order your Princess theme cakes and other delicious cakes & desserts for any occasion at WarmOven.
Connect on 8880-233-233 or WhatsApp on 8971590004 for customized theme cakes.
Follow us on Instagram for discounts, offers and giveaways.
(Visited 294 times, 1 visits today)