Rakshabandhan – a bond like no other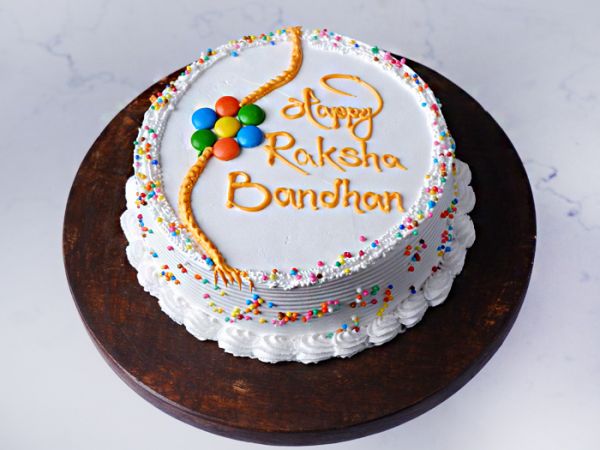 It may be years since our childhood days. We have grown up to become adults and important people now! Our lives are busy with work, personal errands, business and so on but there is one thing we still cherish. That sweet brother-sister relationship. Rakshabandhan, remind us of that bond every year.
The relationship of a girl with her brother, older or younger, is always special. He is the one who teaches her how to be strong, how to fight, how to share, and how to deal with life's problems.
Sister, open your heart, fling your hopes high and set your dreams aloft. I am here to hold your hand.

Maya Angelou
All year round a sister prays and wishes only good for all her brothers. She looks out for them in all ways possible. It is on Rakshabandhan that siblings renew their promises of loving each other. No matter what each one is going through, siblings will be there for each other when needed the most. There are a number of untold promises that are kept, many plans waiting to be fulfilled & hundreds of shared memories.
Rakshabandhan Celebrations Across Borders
Even if the pandemic has kept you away from your brother or sister this Rakshabandhan, you can still shower them with your love. Make them feel your presence & blessings on this special occasion. Do not miss the opportunity to order a special gift for your sibling on Rakshabandhan and make him/her smile.
Gift a bag full of goodies from WarmOven to your sibling or share a delicious cake and make everlasting memories. WarmOven has an array of special cakes and desserts specially prepared for the occasion. Now you can order and send freshly baked cakes, desserts or made-to-order photo cakes anywhere across the country. 
Let Rakshabandhan bring only smiles and happiness with a bond like no other. 
Order Rakshabandhan Special Cakes and Desserts from www.warmoven.in
WhatsApp: 63668-19825 | Phone: 8880-233-233
Written by Aditi Vijaykumar for WarmOven
(Visited 1,056 times, 1 visits today)