Send the Best Birthday Wishes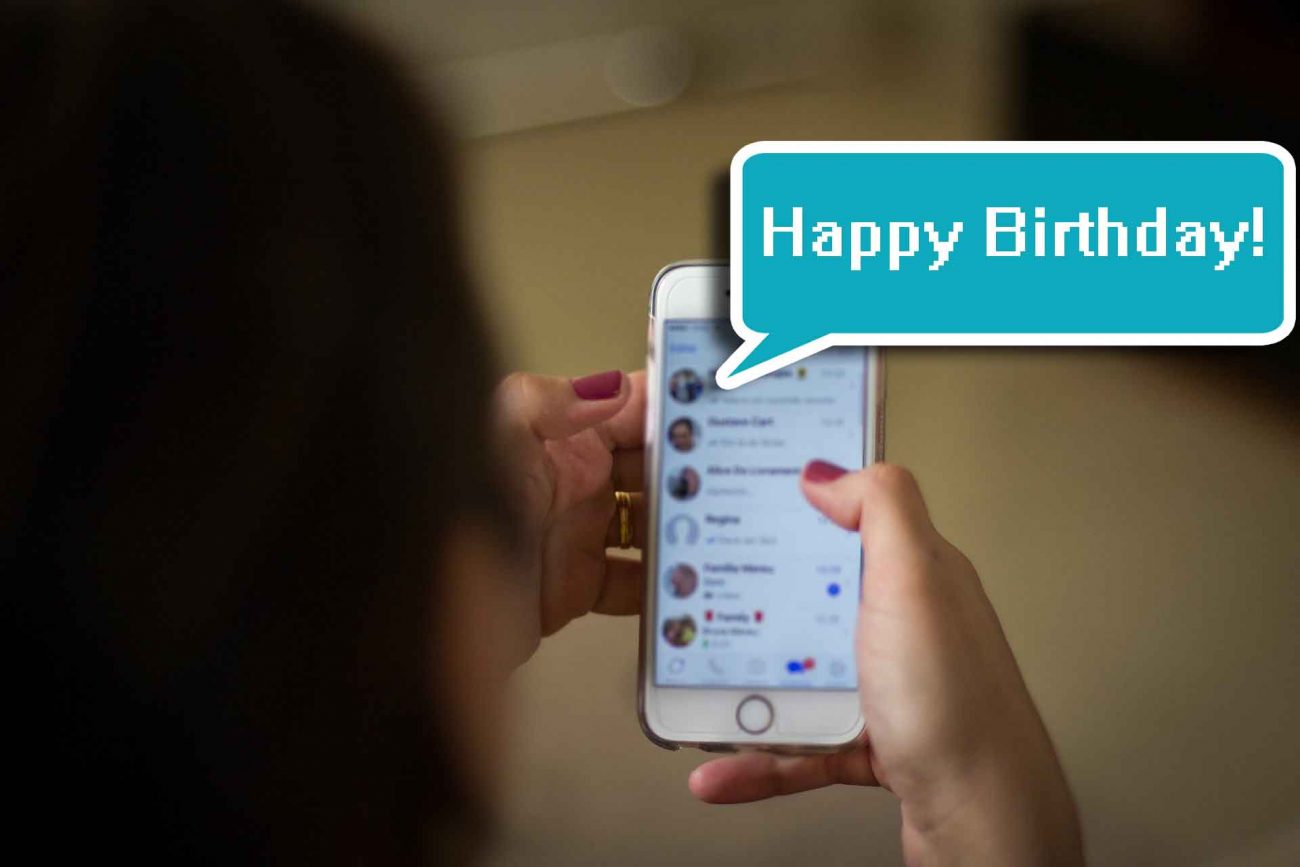 Gone are the days when we would spend hours poring over rows of cards at a store to find that one card with the prettiest cover, most meaningful words and the best birthday wishes.
Then came the e-cards that were emailed to our loved ones on their birthdays. Again, after choosing the cutest animation or graphic from the best online greeting card website.
Thanks to social media now all we do is text an unexciting 'Happy Birthday' or a curt 'HBD' to family and friends.
The colorful envelopes that once came sliding through the doors are unfortunately replaced by constant beeps on our phone.
Make a loved one, friend or family member feel special on their next birthday, even if with a text message from you.
Here are some birthday wishes that you can text to put a smile on someone's face on their birthday.
Birthday greetings for your boss
Wishing a boss on his birthday can be a daunting task although it doesn't take much effort to make him smile and add to his birthday cheer.
Here are some birthday wishes that you can send to make your boss feel like he is loved and respected.
My greetings are as genuine as the inspiration I receive from you everyday. Wish you a happy birthday!
You make every working day at office a special one, so I take this opportunity to tell you how special you are. I wish you a happy birthday.
You are certainly more than a boss to us, a true friend and confidant. I wish you a happy birthday.
Birthday wishes for friends
We cannot send a card each day to every friend, but a well-thought line can make someone feel cared for on his/her special day.
Find something nice to say to that classmate from school, old friend or ex- colleague to help him/her remember the good old days.
Remembering the good times we had! On your birthday & always missing you! May you enjoy a happy birthday!
My dearest friend, although you may not be here, I hope that your birthday is filled with good cheer!
There may be many miles between us, but that doesn't matter. Sending extra special birthday wishes to someone with whom I cherished some good times together
Wish a Colleague
Life at work is always a blessing when we have good colleagues. Here are some sweet birthday wishes you can send to someone you work with.
Today is a perfect occasion to say that I truly like sharing my work days with you. Your presence makes the environment more cheerful. Best wishes on your birthday.
Happy Birthday to my amazing co-worker. The meetings, the deadlines and the conference calls can wait. Today is all about celebrating and cutting your birthday cake!
"May your cake be sweet, your hugs be long, your heart be joyful, and all your wishes be granted. It's a true honor and privilege to work with you, and I believe you deserve every moment of happy life this world can offer."
Birthday wishes for family and relatives
We may not be able to pay a visit to every aunt/uncle, cousin and second cousin on his/her birthday but we can know that we are thinking about them by sending a thoughtful text their way.
We hope the following ideas help you come up with some sweet ways to wish them a happy birthday.
Every birthday is another year you have made our lives special. Thank you and wish you a happy birthday!
You are the type of person we will always love and admire: strong, beautiful, wise and courageous and so here's a happy birthday from one of your many admirers
We are blessed to have someone like you in our family. May your day be filled with warm wishes and cheer.
Birthday wishes to an ex
All break ups are meant to end with goodbyes. If you have an ex celebrating his/her birthday today, why not send him/her a warm birthday wish that shows that you'll still be friends come what may?
We are here to make it easy for you. Find some lines that you can send to the ex to give him/her a special birthday:
I am glad we can still be friends and I take this opportunity to send you some good wishes. Have a great birthday!
I hope this message puts a smile on your face. You are too sweet a person to not receive some good wishes today. Have a blast on your special day.
We might be living separate lives, but I will continue to always be there for you through thick and thin. Happy birthday.
Send Your Wishes Now
And with that we hope we got you thinking about how to give someone a good birthday because at the end of the day, we all deserve that day when we feel special so let's do the same for anyone celebrating his/her birthday today.
If you're feeling generous and want to do something more than saying a happy birthday, WarmOven has some delicious birthday cakes that you can order and have delivered to your friends and family to surprise them and make them smile on their birthday.
---
Order the best cakes in town
Order delicious cakes & desserts for any occasion at WarmOven
Connect on 8880-233-233 or WhatsApp on 8971590004 for any assistance with your orders.
Follow us on Instagram for discounts, offers, giveaways and coupon codes.
(Visited 250 times, 1 visits today)