Pre-order your Diwali Gifts

Diwali or Deepavali also known as the "festival of lights", is an ancient Indian festival celebrated in autumn every year. The festival spiritually signifies the victory of light over darkness, knowledge over ignorance, good over evil, and hope over despair. The festival preparations and rituals typically extend over a five day period, but the main festival night coincides with the darkest, new moon night of the Kartik month.
Diwali also brings with it warm positive vibes and the joy of gifting close friends and family. Exchange of gifts during the festive season is an established tradition. This trend in the recent years has seen people moving away from traditional gifts like boxes of sweets that are commonly gifted to more contemporary ways of gifting.
Diwali is all about creating wonderful memories year on year for your loved ones. And nothing does the job better than a perfect gift sent to them. This year make Diwali extra special by surprising those you love with a box from WarmOven.
WarmOven has a range of festive cakes and desserts to brighten up Diwali.
Festive Gifting
Diwali Cake
Make the celebrations special with a colourful & delicious Chocolate Truffle Cake. This cake is has layers of moist chocolate sponge topped with a silky dark chocolate ganache. Customize your cake with a personal message on the cake.  Available in half kg and 1 kg in both egg and eggless options.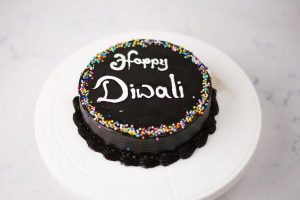 Diwali Cupcakes
Another great gifting choice is a box of delightful cupcakes. Order and send boxes of mouthwatering cupcakes to your family and friends. These cupcakes are available in 3 delicious flavours – Red Velvet, Vanilla and Chocolate and topped with Diwali themed motifs.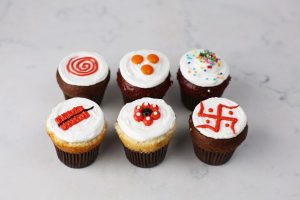 Diwali Brownies
Carry a box of drool worthy brownies to this year's Diwali bash. Our scrumptious brownies are made with the finest dark chocolate and baked till perfectly fudgy. These are available in a party pack of 6 brownies in both egg and eggless option.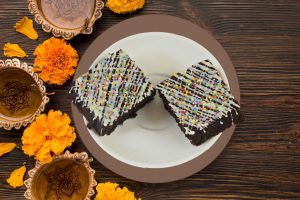 To make the deal sweet for you, we have an offer on pre-orders for all products on our website. Visit our website www.warmoven.in to pre-order your Diwali gifts today at 25% discount and an additional 10% WarmOven coins. Check out our blog to know more about how to earn WarmOven coins.
---
WarmOven delivers in Bangalore, Hyderabad, Pune, Mangalore, Manipal, Mysore, Hubli, Noida, Gurgaon, Delhi, Nashik, Bhubaneswar, Tirupathi, Chennai & Puducherry. Also available on Swiggy & Zomato. Free delivery in select cities.
For customized Diwali cakes and desserts connect with us on WhatsApp at 6366819825 or call us on 888-0-233-233.
(Visited 233 times, 1 visits today)