Strawberry Shortcake goes for a party
Strawberry Shortcake is ready to rock your birthday party. Coming from Strawberryland, this famous cartoon character is looking for her cat Custard!
Perfect for a girls birthday party, ages 3 to 9. Suggested flvaor is strawberry, but you can ask for additional fruity flavors!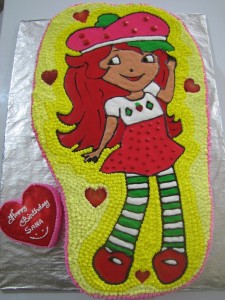 (Visited 50 times, 1 visits today)