Top 10 Birthday Themes for Boys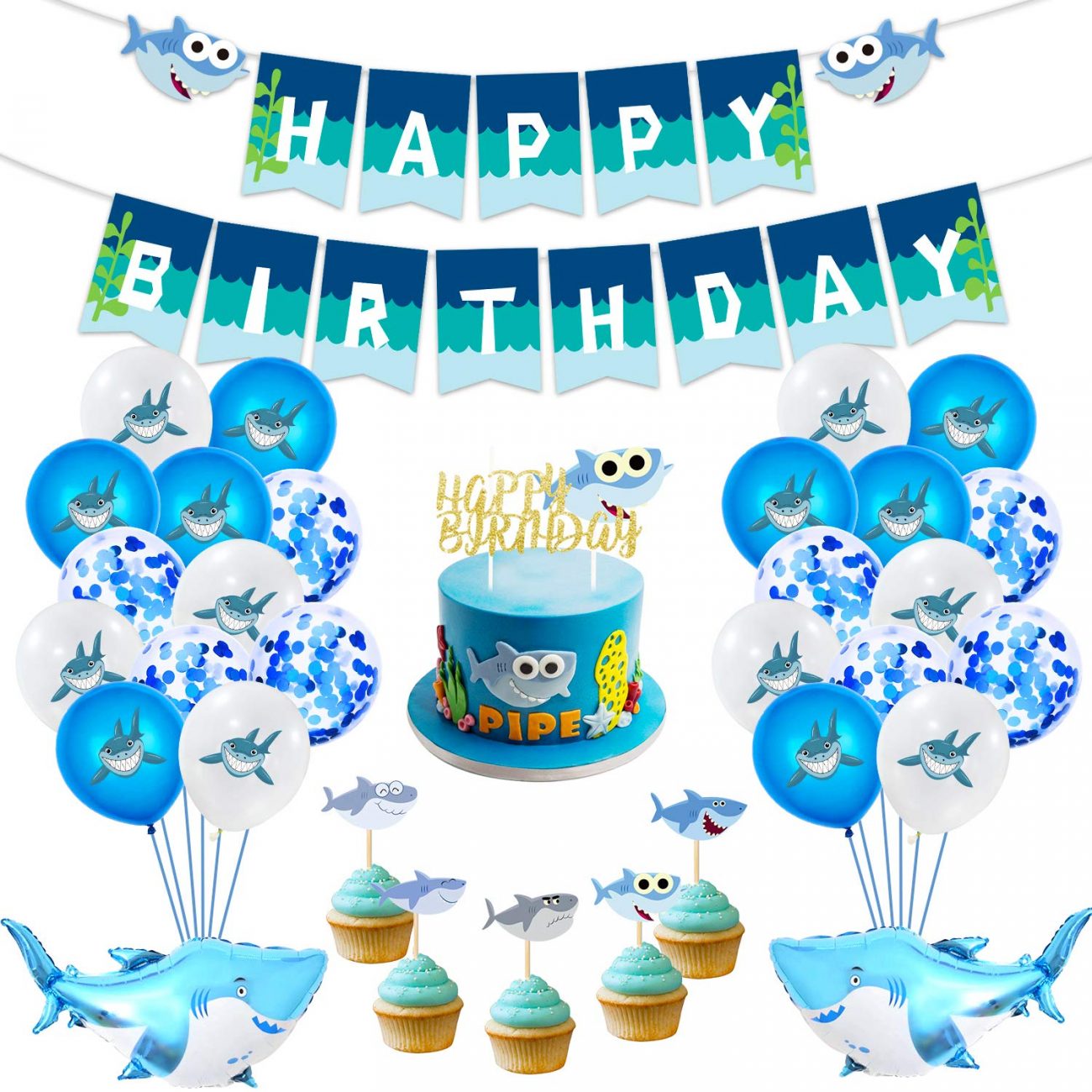 Birthdays are a special occasion, especially for children. From cutting a cake, opening gifts together and spending time with friends and family, every moment is a precious one. Adding to the charm is when parents plan a surprise theme party for the birthday child. Party themes can be based on the child's favourite character, colour, rhyme or even food. To help you, we have compiled a list of top 10 birthday themes for boys so you can have a hassle-free celebration for your little prince!
1. Blue
If you want to celebrate your son's first birthday, why not opt for the classy 'Blue' theme. Choose a mix of pastels and bright shades of blue to decorate the birthday venue. Add silver, white or black to add a beautiful contrast. Decorate the space with blue balloons, strings and paper flowers or pom-poms.  A blue birthday cake will complete the theme. First birthdays are more fun with Smash Cakes. These make for an adorably messy yet beautiful photoshoot with your baby. You can also set up a blue backdrop, photo booth or photo frame to capture memories with family and friends. If you want to have more fun, try a DIY Piñata in the shape of the birthday boy's age. Be sure to fill it with lots of blue goodies and candy for an explosive birthday party.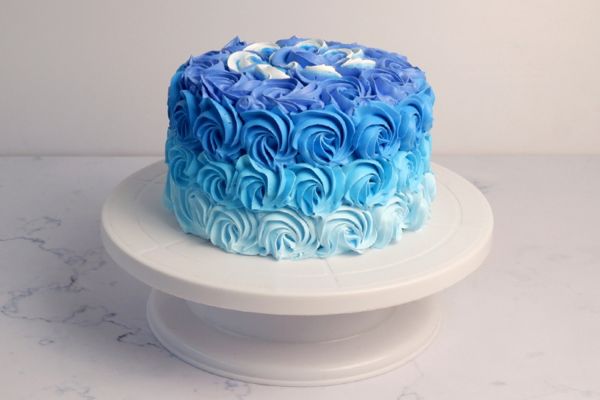 2. Baby Shark
The Baby Shark went viral in 2017 and continues to be a hit among young children and toddlers. Celebrate your son's birthday by decorating your house in a sea creatures theme. Opt for a Baby Shark theme cake with cute marine creatures all over. Adding blue and white balloons will make your house as vibrant as the ocean . Little pouches with Baby Shark themed giveaways like puzzles, toys, stationary would make a perfect return gift too.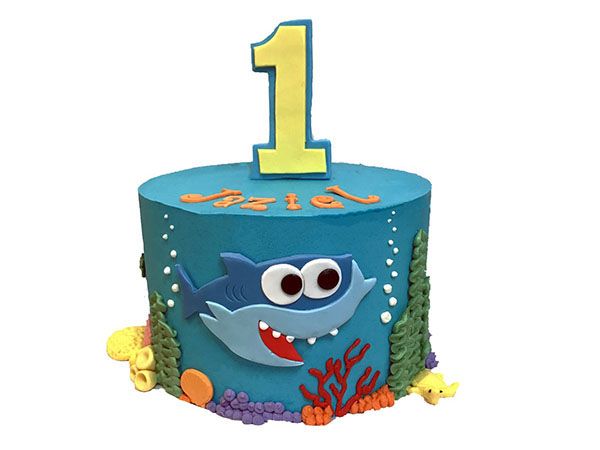 3. Nursery Rhyme Theme
Nursery Rhyme themes are especially popular for 1st birthdays. Try an Old Mac Donald's Farm theme for an outdoors garden party. You can decorate the space with beige and white balloons, and animal cut-outs to replicate a barnyard. The lullaby 'Twinkle Twinkle Little Star' makes a great theme for birthdays as well. Hang fairy lights around your house for a dreamy starry night sky like atmosphere. Other decorations can include golden star cut-outs, a blue backdrop imitating the night sky and little customized cupcakes with star fondant.
4. Jungle Safari
If your son adores animals, or simply watches Lion King too much, then a jungle themed birthday is the one for you. For a lush forest, drape your house in green, get some of your garden plants indoors and place some animal stuffed toys around the house. If a lot of children are coming over, you can distribute animal face masks and let  them go wild with fun. You can also make a cardboard frame of a safari car to use for photoshoots. A multi-tiered Jungle themed cake can be the show stopper of the day.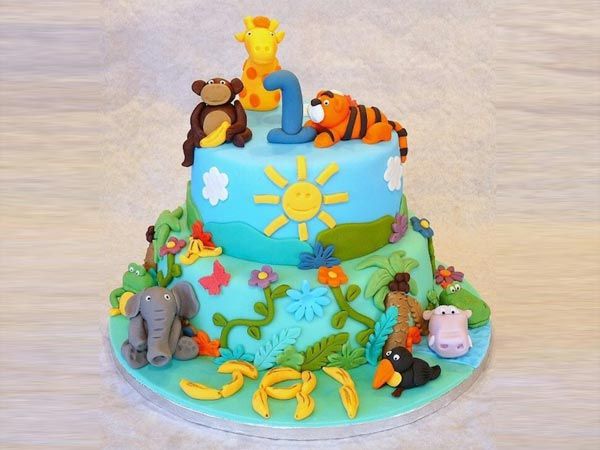 5. Cars
Lightning McQueen, Hot Wheels and Transformers are extremely popular birthday themes for boys. This is why 'Cars' is an incredible birthday theme for your son. Place orange cones and checkered flags around the house to create a race track and plan a game around it, mark milestones with red, black and white balloons, and station a cardboard traffic light at one corner. A pack of Hot Wheels would make excellent return gifts for this birthday party.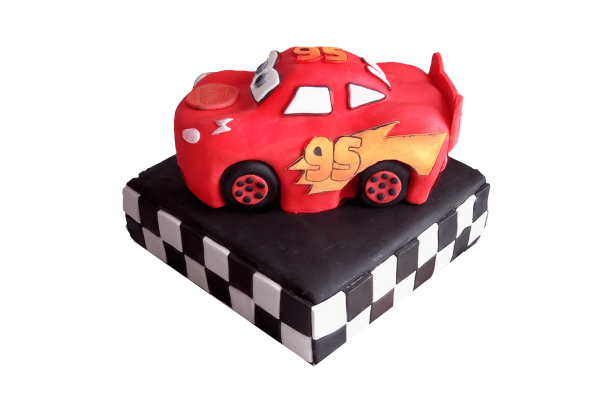 6. Minions
Fun birthday themes for boys could include a Minions birthday that would bring a fun twist to the birthday party, like the sweet and funny yellow creatures. Decorate the birthday venue lavishly with yellow and blue balloons. You can serve Minion cupcakes, yellow lemonade, popcorn and cake pops to the children. Organize fun games such as a minion Piñata or blindfold pin the eye on a minion.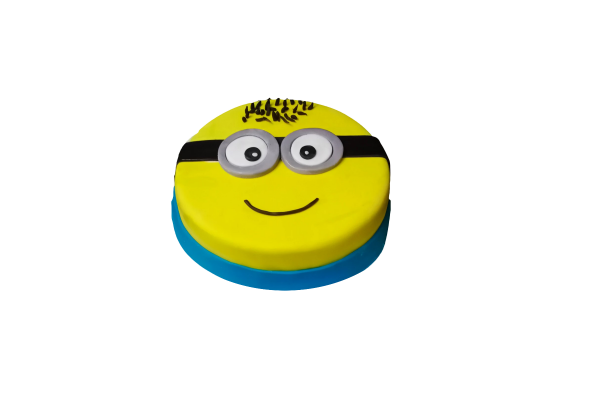 7. Sports
Boys spend a lot of their time playing outside, so why not bring the fun indoors with a 'Sports' themed birthday party. Be it football, basketball or cricket, you can personalize this theme in several ways. Decorate with balloons and actual game equipment, if available. Set up and serve food at a concession stand to imitate a game stadium. You can serve cookies decorated like basketballs, finger foods and sandwiches. For return gifts, how about customized shirts with the names of all guests printed on them?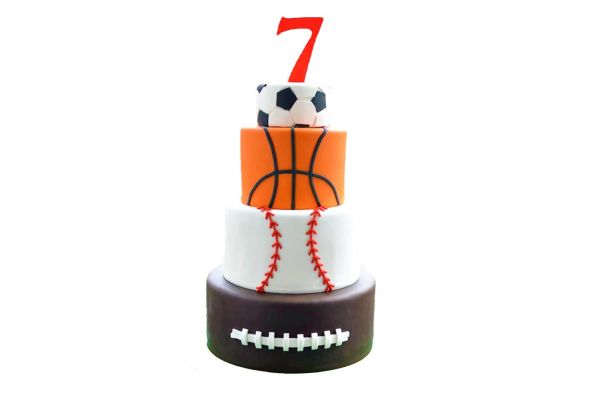 8. Superheroes
Make your son's superhero dreams come true by throwing a marvelous superhero themed birthday party. Get superhero cut-outs and comic speech bubbles to put up around your house. Very popular birthday themes for boys are the Avengers Superheroes. Decorate with bright colours such as red, yellow and blue. You can also distribute hero face masks or capes among the children to spice up the party. Try building an obstacle course for a fun party game. You can use Limbo (How Far Can You Go?), bean bag toss, and a mini bowling contest. Whoever completes the obstacles in the shortest time wins!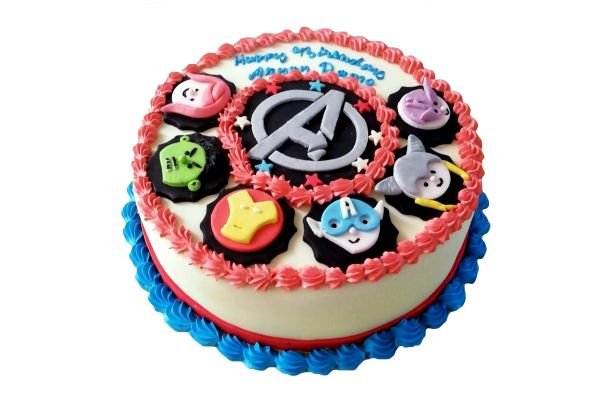 9. Video games
If your son aspires to be a Pro Gamer, a Video Game themed birthday party is the one for you! You can decorate with pictures of avatars from your son's favourite game. To spark excitement, organize a video game tournament among the guests, and keep a prize at the end. If you want to take the birthday to the next level, try hiring Virtual Reality games. This is a fail-proof method to keep your guests entertained. A game themed cake would be next level!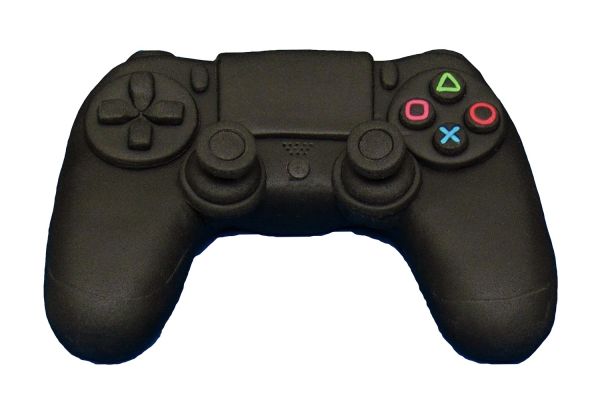 10. Harry Potter
Based on the best-selling books and entrancing films, bring the wizarding world to your doorstep with a Harry Potter themed birthday. Try decorating either with dark shades of red and black to replicate the wizarding school, or incorporate yellow, red, green and blue for the four houses. Party activities can include sorting the guests into the four houses and having them compete in small games. You can also make a 9 ¾ platform photo backdrop for the guests. Simply place some suitcases beside a brick wall, as if you're sending your children to school . You can pin some posters of movie characters for more details .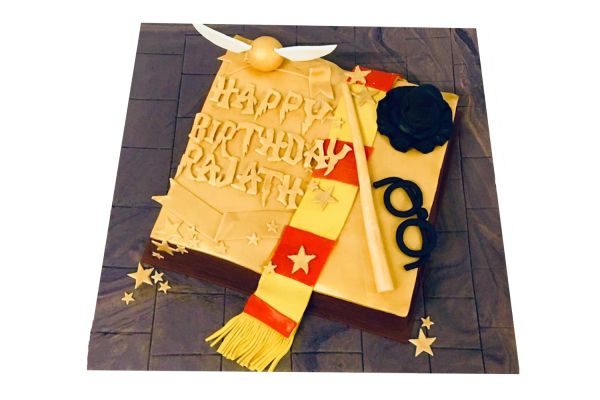 No birthday can go without a beautiful cake. Whatever the theme you choose, get a customized cake made for your son's birthday to delight him. Order from a good bakery like WarmOven and order a delicious and beautiful cake from the comfort of your home. Choose from a variety of mouth-watering flavours and have a wonderful cake home delivered to you. You could also customize cupcakes for giveaways.
Chat with the experts today and book a theme cake for your son's birthday.
Order Online: www.warmoven.in | WhatsApp: 63668-19825 | Phone: 8880-233-233
Written by Anushka Agrawal for WarmOven
(Visited 1,356 times, 1 visits today)