Top 5 challenges in running a Cloud Kitchen Business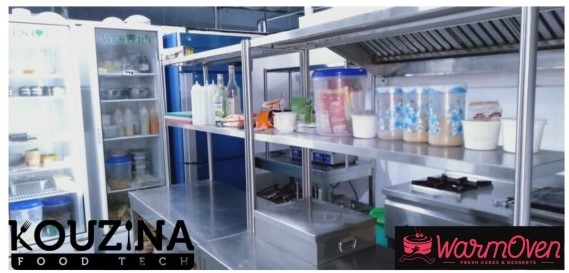 'Cloud Kitchen' – Its a Gold Rush in the post Covid times. Everyone related to food or even unrelated to food, is now talking about their plans on getting on to this bandwagon. There is palpable excitement in the food industry around this topic, having been hit extremely hard due to Covid. Cloud Kitchen seems to be the silver bullet.
While there are reams and reams being written about how Cloud Kitchens are the perfect answer in the post Covid world, and how to go about setting it up, a few words of caution are in order. Like everything else, the devil is in the details.
What Makes a Cloud Kitchen Different?
We at kouzinafoodtech.com don't claim to be any authority in this area, but having operated offline restaurants and then cloud kitchens (WarmOven, Kaatizone and other brands), gives us some experience and sharing it will hopefully help new entrants.
Your customer is not the same:

 It is a very subtle but critical difference. While in an offline restaurant your customer walks in and you serve her at her table, in the cloud kitchen model, your customer is getting her food delivered 30 minutes after it is dispatched from your kitchen. This requires changes to the menu to ensure you have products that deliver well and taste great after 30 minutes. You will need to evaluate everything in the menu with this lens on.
Your marketing is not the same:

 Offline restaurants are all about location, location, location. You get this right, deck up the store well, serve great food, footfalls will come. In the Cloud Kitchen model, you are fighting for real estate space in Swiggy, Zomato or Amazon app. You will need to ensure you have great photos, articulate menu and then all the shebang of online marketing aka discounts, advertisements, brand building etc. You need to be ready to learn this.
Your operations will not be the same:

 Dishing out great food is mandatory. However, in the offline world, service at the table is as critical. There are quite a few factors that impact a customer experience in the offline world. In the online world it is all about efficiency (great food is mandatory). Acceptance time, kitchen preparation time, zero cancellations, accuracy of items being sent out, adhering to the special requests in the order etc requires a completely different view of operations. Once the food is out of the door, you don't get a chance to correct anything. Better get it right the first time and tune your operations to run accordingly.
Your people will not be the same:

 Emanating from the point above, if you need to run an efficient kitchen, you will now need people who are experts at setting up processes and continuously monitoring and fine tuning it. Chefs who handle multiple cuisines, store managers who handle orders with clinical precision, brand managers who are extremely tech and digitally savvy to fine tune your menu, marketing, tracking ratings and feedback become critical.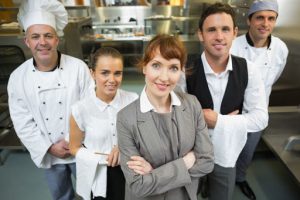 Your (owner) mindset cannot be the same:

 If you have run an offline restaurant, be ready to junk some of the commonly held notions. Traditionally, great food in a great location and some initial marketing gives you the initial push which then you just need to maintain. Opening a cloud kitchen and just listing it on aggregators will not get you significant orders. The ramp up is slow and you will need to build your own secret sauce of a mixture of great marketing, fantastic ratings, enticing discounts, attractive prices and a bunch of other things which did not matter as much in the offline world. As an owner, be ready for this. Remember, you are just a swipe away to the next best listing for a customer.
Food entrepreneurs are some of the smartest and most hard working people we get to see. This transition in a post Covid world is challenging but not impossible. Here is wishing everyone the very best as we all navigate this chasm.
Share your thoughts. Happy to continue the conversations. Reach out to us at connect@kftpl.com
(Visited 1,046 times, 1 visits today)