WarmOven cakes get sweeter
We at WARMOVEN are diligently working towards changing the way cakes are ordered, delivered and consumed. Why? Because we believe there is a better way! Rather than serve a stale cake at a birthday party, or gift your wife a strawberry cake when her favorite is chocolate (because your neighborhood bakery did not have a chocolate cake), order from us and enjoy a delicious fresh cake of your choice of flavor delivered at your doorstep, anywhere in Bangalore.
It has been a few months since we started delivering delicious cakes and we have got wonderful feedback on our cakes. Already 80% of customers has placed repeat order for cakes. We are sure, the rest 20% will too, just that they have not yet had another occasion to order. Price was a concern for some who compared us to a local bakery.
So we kept aside our chef caps and put on our thinking caps. Based on some number crunching, we decided the following
– Retain the rates for half kg cakes, since delivery costs are high
– Reduce rates for one kg and above by 40%, since delivery costs remain same as that of half kg
And when we slashed the prices, we found we are cheaper than most of your neighborhood bakeries! Purely from a price perspective, we are cheaper than other online competitors by a whopping 40%. Of course we believe our cakes and service is much better than the competition and now for the price conscious customers, our cakes are much more sweeter!
Check out the cakes on offer and our new rates at WARMOVEN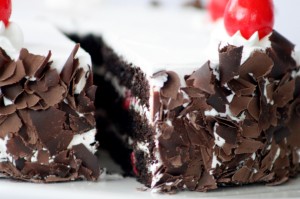 (Visited 42 times, 1 visits today)