World Cup Fever at Warmoven
So the Germany vs Portugal match is a much awaited game at the 2014 FIFA Worldcup. And we had a customer who was torn between supporting the two excellent teams, and hence decided to order our beautiful red velvet cake. Delivered home right at the start of the match.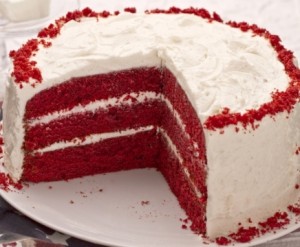 Perfect mix of red and white, tender and moist with cream cheese frosting and with real butter! Whoever wins, the people who eat the cake are fans of both red and white!
(Visited 48 times, 1 visits today)