FSSAI Certified Online Bakery | Fresh Cakes & Desserts | Free Delivery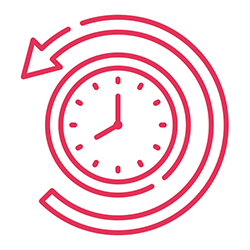 Since 2013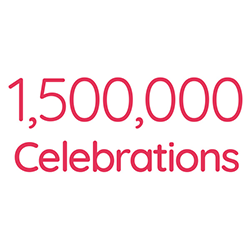 1,500,000 Celebrations
99.5% Positive Feedback
Hygienic Kitchens
Freshly Prepared with Premium Ingredients
2 Hour Delivery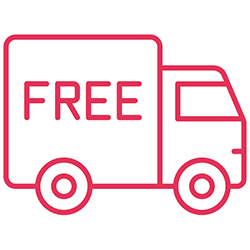 Free Shipping In Most Cities
Instant Refund
Testimonials
Simply Awesome
Whenever any family birthday is round the corner first thing we think of is cake cutting and if when it comes to scrumptious cakes in mangalore , top place to visit is warm oven. You ask or give them any design they are ready with innovative ideas around it. They focus on minute details around cake building which is really good. Apart from these , they have really nice cup cakes which are must try.
Dhiraj Madi
---
Fresh delicious cake!
My husband ordered a dark chocolate pinata cake for my birthday from here and honestly it was the best cake I've ever tasted. Chef Sam had even sent a handwritten message along with the cake which is very appreciable. Many thanks for the happiness delivered!
Navya S
---
Fresh Cake
A perfect cake for your special day. Cake was fresh, moist and very tasty. Special message for chef Gautom and team.. thank you for your effort and the hand written note. It made our day awful
Anjali Rai
---
Best place for cakes
Amazing service! They bake the cakes and desserts with so much care....I won a contest of theirs and they sent me a goody bag for free. All of them were delicious!.
Kriti Biswas
---
Delicious Cake
Ordered this for my boss who is a superhero fan! Such a delicious cake and was delivered promptly to the office. Will be ordering many more cakes from here.
Shubham
---
Good Cake
Had ordered strawberry cake with chota bheem photo on it. A very good cake , enjoyed having it. Absolutely loved discovering this local favorite! Ordered a cake on a friend's recommendation. Variety of options with delicious and mouthwatering stuff along with excellent customer service. would highly recommend for cake lovers. totally worth a try :)
Anshula Agarwal
---
Yummy Cake
A beautiful and yummy cake. And the most touching part is the personal note from Chef Daniel. Thanks to Daniel for baking such an amazing cake for us. I would recommend this shop to everyone. Make sure you look for the shop as per the address given in google else you may miss out this wonderful store.
Anjaly Chauhan
---
Lovely Cake
The Best in town Cake Shop is WarmOven. This branch in Maan road provided the best quality service at expected time. Now coming to the taste and quantity, RED VELVET JAR CAKE was enough for one and it tasted wonders. Loved the experience with WarmOven, do give it a try. Thank You for the special arrangement WarmOven.
Ashutosh Ghosh
---
Must Order!
I ordered a Chocolate truffle cake , red velvet shots and a Chocolate jar cake. All three products were really amazing . Red velvet shots just melted in my mouth. Cake was dark and thick and it was really sinful eating. I kind of admire the jar cakes and this one was pretty amazing. Do try this place out if you are a fan of cakes and baking products.
WhatscookinginLA - food blog
---
Nice Dessert
It was the good experience having to taste the dessert. This was the first time I've tried the cake from WarmOven and it's really fantastic and tasty. I would recommend to try it a go.
Jagdish
---
Amazing Cake
Thank you WarmOven for the amazing cake. I am privileged to receive the hand written note from the chef. Thanks for the amazing experience
Chandra Mohanty
---
Great and Lovely Taste
Great taste and lovely packaging. I received a hand note from chef Sandeep which really made it more special. The portion and taste of everything I ordered felt fresh and Rich in taste.
Jagdish
---
5 Stars Cake
I ordered a Digger Cake for my son's birthday. They were very professional and prepared on time. And the cake was much more beautiful than we expected. 5 stars for how they designed it. Tastes great too, very soft and juicy. Will definitely recommend.
Preetham Sharma
---